Elche local police together with the Fire Department and the National Police have announced that an investigation has been opened to establish the causes of so many fires in one night.
Thousands of palm trees burned during the night from early Saturday in four fires in local orchards.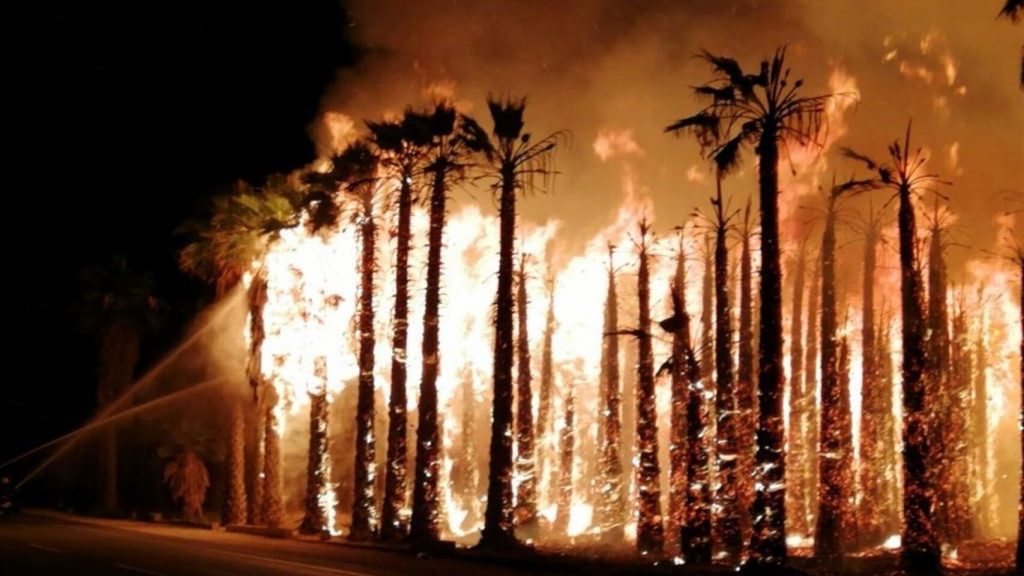 The first fire was declared around 0.50 am , in a palm orchard in the La Hoya area. Later, around 2.25am, there was a second similar fire in Algorós'and 2 minutes later at 2.27 am, another garden started to burn , this time on CV-856 KM1.
Finally, at 6.00 am, a fourth fire has was declared on CV-851 KM2.
In the extinction, firefighters of the Elche Parks Provincial Consortium, Crevillent, San Vicente and Almorabí have taken part.