The Department of Tourism, in collaboration with the Department of Culture, today turns its social networks into an open window to the natural and cultural heritage of the town… a different way to continue enjoying the attractions of Javea, but from home.
The initiative, titled Xàbia from home, will use resources such as virtual tours of beaches, viewpoints, natural or heritage sites, 360-degree photos and the videos that associations or people linked to the local culture are sending about curiosities, traditions, heritage, costumes or historical characters
You are encouraged to join in this initiative. The hope is that it will make the days of being at home more bearable and contribute to strengthening the feeling of people and community.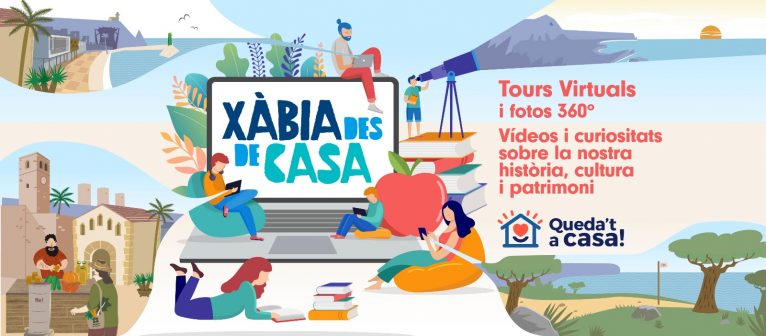 The campaign can be seen on the Xàbia Turisme networks on Facebook, Twitter and Instagram from today, April 1 with a photo of the top of the Montgó and a video of the mathematician Vicent Chorro (from Meridià Zero) talking about the geodetic point of our mountain most emblematic.
Those who want to send their videos or documents can do so to the email [email protected].