Weather Forecast
President Sanchez announces that the mask will no longer be mandatory outdoors as of June 26th.
President, Pedro Sánchez, attended the closing of the XXXVI annual meeting of the Cercle d'Economia, in Barcelona, ​​from where he announced that next Thursday an extraordinary Council of Ministers will be held to approve the end of the mandatory use of the mask outdoors from June 26th.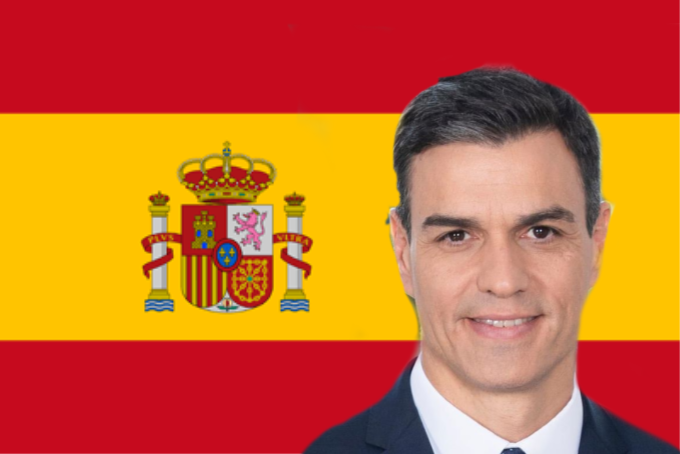 Javea International Festival postponed again😥
"Sadly our beloved International Festival will not be held in this year 2021 but we will return with more desire and renewed forces to hold the next great Festival 2022. Here we put a photo of our last passacalles and take advantage to send a big hug and much encouragement to all the countries that make up the Association as well as to all our followers and visitors who year after year show us that the International Festival remains a wonderful holiday .."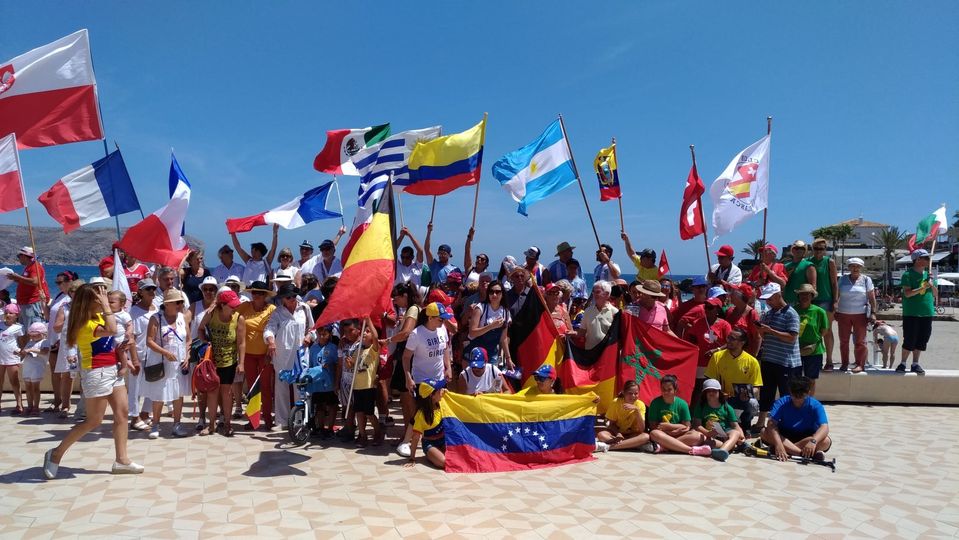 Vehicle control through barriers in Granadella, Portitxol and Ambolo
The first phase of the coastal security and capacity control service, which will be active during June only on weekends and from 1th July daily in these coves and also in Arenal, La Grava and Cala Blanca with beach foot staff to control aforos and compliance with safety measures.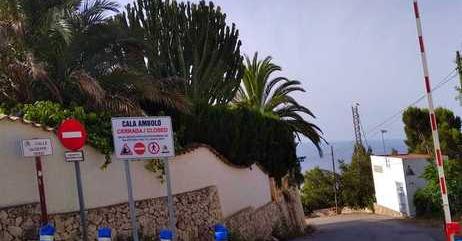 An expert on climate change predicts that it is "a matter of time" to see the new restaurant in Segundo Montañar destroyed.
The business has been named "Thalassa" and its opening seems immediate ( 21st June).
The geographer and climatologist Jonathan Gomez Cantero that presents the weather on public TV in Castilla la Mancha has predicted that it is "only a matter of time" to see the new restaurant of the Segundo Montañar de Xàbia, due to its location and the action of sea storms.
" In Jávea (Alicante) after several storms that have destroyed the coastline, a newly built restaurant intends to defy everything by settling where the waves have reached several times. The promoter says he complies, but come on, it is a matter of time to see him destroyed ".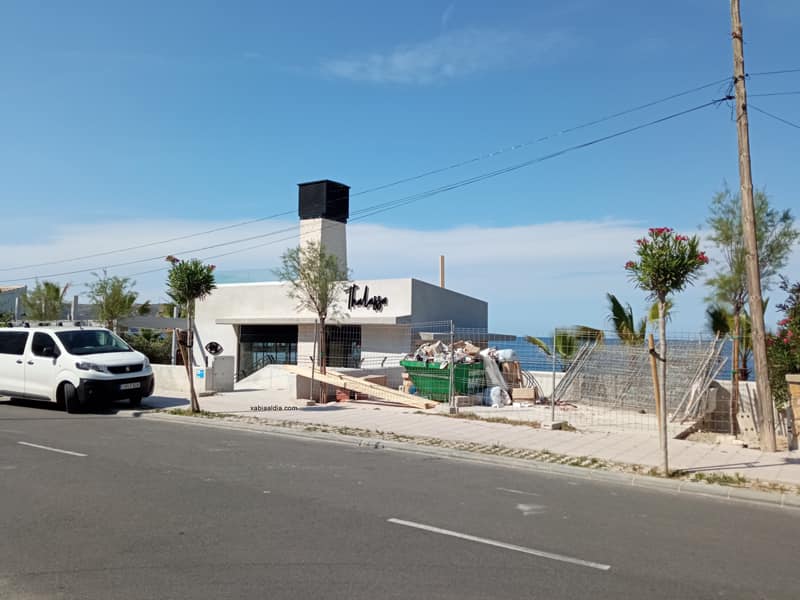 The DGT rules when the V-16 lights will be mandatory. They will eventually replace the emergency triangles.
This new signal is an orange flashing light device that must be placed in the highest part of the vehicle to signal that we have been stopped on the road.
The General Directorate of Traffic (DGT) has recalled that the V-16 lights may be used instead of the triangles from July, but they will become mandatory in 2026 . From that moment on, the only thing allowed to signal incidents will be this luminous signal with geolocation.
The new signage can be placed without leaving the vehicle. When you breakdown, it will be enough to lower the window and put the device on the roof , where it will be secured with a magnetic anchor. In addition, the device will have a parabolic reflector with which the light will be visible in a radius of one kilometre , even in low visibility conditions. You will not need cables since it works with a battery and you can send a request for assistance by having a connection with the drivers' mobile phones.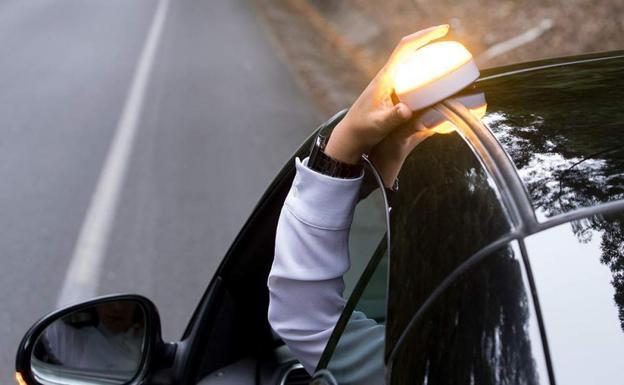 Latest relaxations:- from June 8th
Click HERE for full details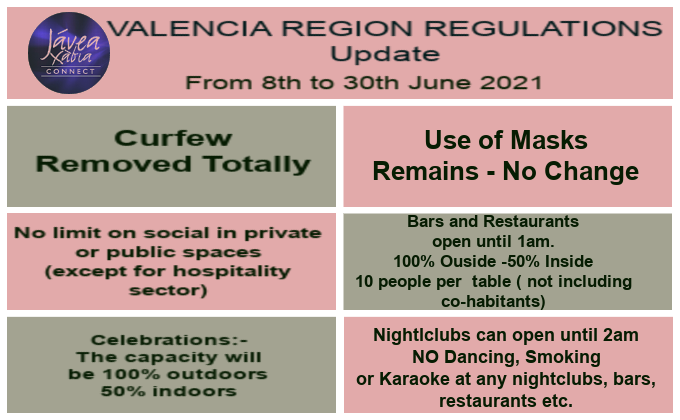 Events – Full Calendar HERE
English version movie at Cine Jayan this week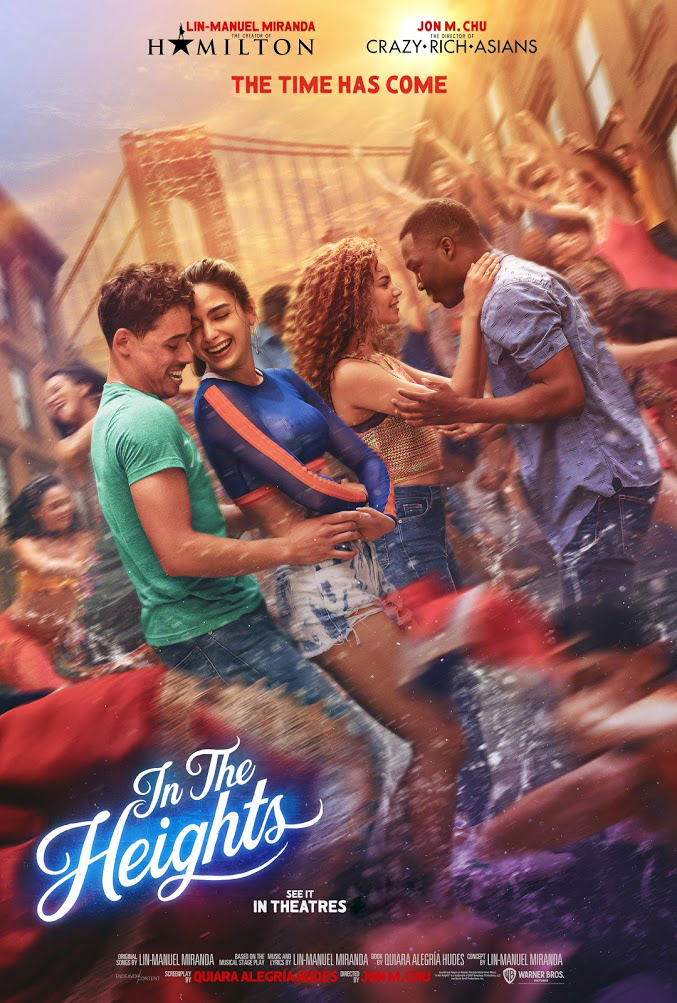 Latest statistics from John Wilson- 19th June
The number of hospital admissions in Spain continues to fall. In the UK, the number of hospital admissions is beginning to climb.
The hospital occupancy for COVID patients in the Valencian Community is the fourth lowest of all the autonomous communities and has fallen slightly to 0.95%, from 0.97% seven days ago; this is much lower than the average COVID bed occupancy for Spain, which has fallen to 2.32%, compared to 2.88% seven days ago.
Madrid has the highest COVID bed occupancy in Spain but has a strong downward trend in daily admissions, and its hospital bed occupancy is falling – 3.97% of hospital beds have COVID patients today, compared with 5.52% seven days ago.
Closer to home the GVA site reports that the fourteen-day rate for positive cases in Jávea has fallen to 7 positive cases in the past two weeks, compared with 22, seven days ago. Dénia's numbers have fallen – 2 positive cases in the past two weeks, compared with 3, seven days ago.
The graphs for France, Italy and the Netherlands use Worldometer figures. The Worldometer numbers include both hospital new cases and community testing so they are showing a more pessimistic trend than what is actually happening with their hospital admissions, but a strong downward trend continues for all three countries.
Duty Pharmacies in Javea for June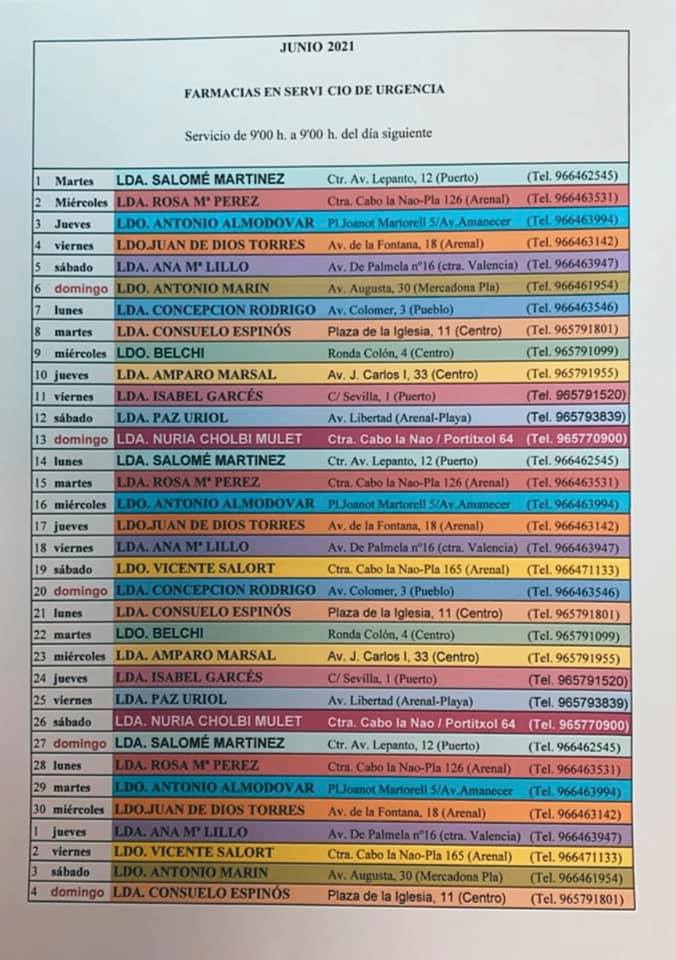 La Marina Ondara Timetable

Check all schedules here .
Previous news and helpful links.
A really useful site to keep track of rules and regulations for travel to and from Spain from country of origin.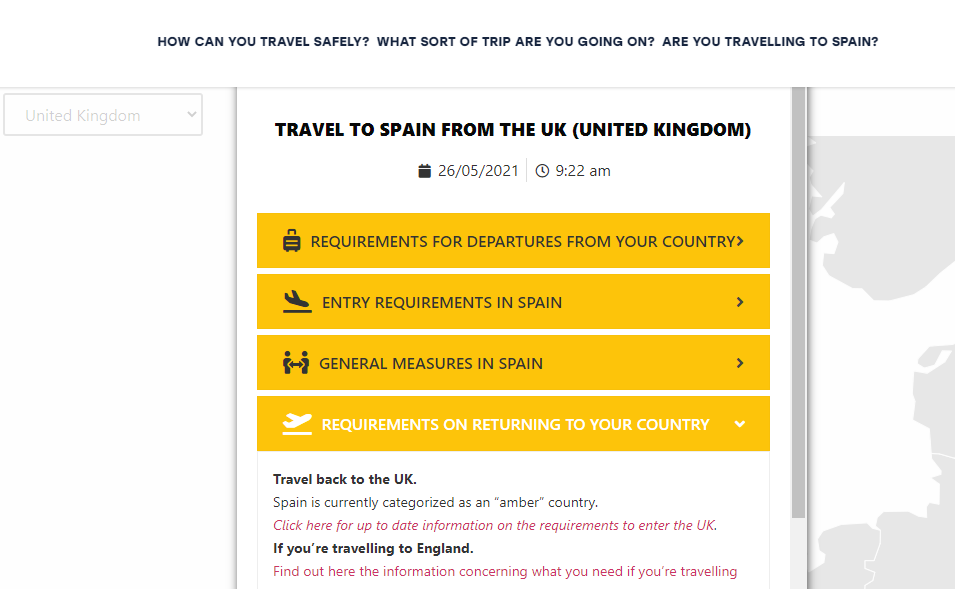 Check for your slot…
The Department Health now has information on the vaccination process against COVID-19 by age groups on their website.
Thus, from the website of the Ministry of Health, you can access the section on vaccination by age groups that will be updated weekly.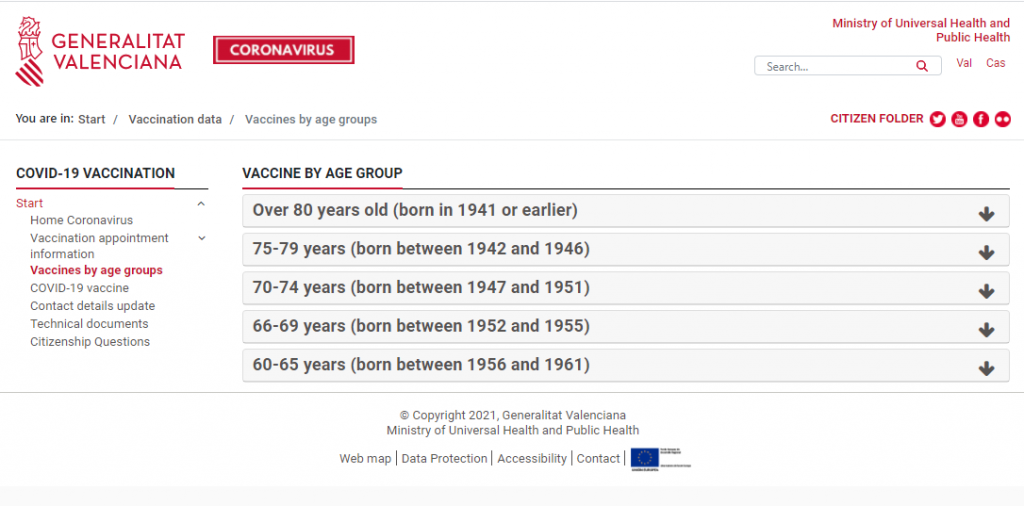 Vaccination card- here is the link to download your certificate.
For those people who have had their vaccine and have no paperwork, you can get a hard copy of your vaccine record from the GVA site (link below). It states the number of doses, maker, vaccine lot number, date of vaccine and place where you had it done. You just need your SIP card number to access (you dont need a digital certificate)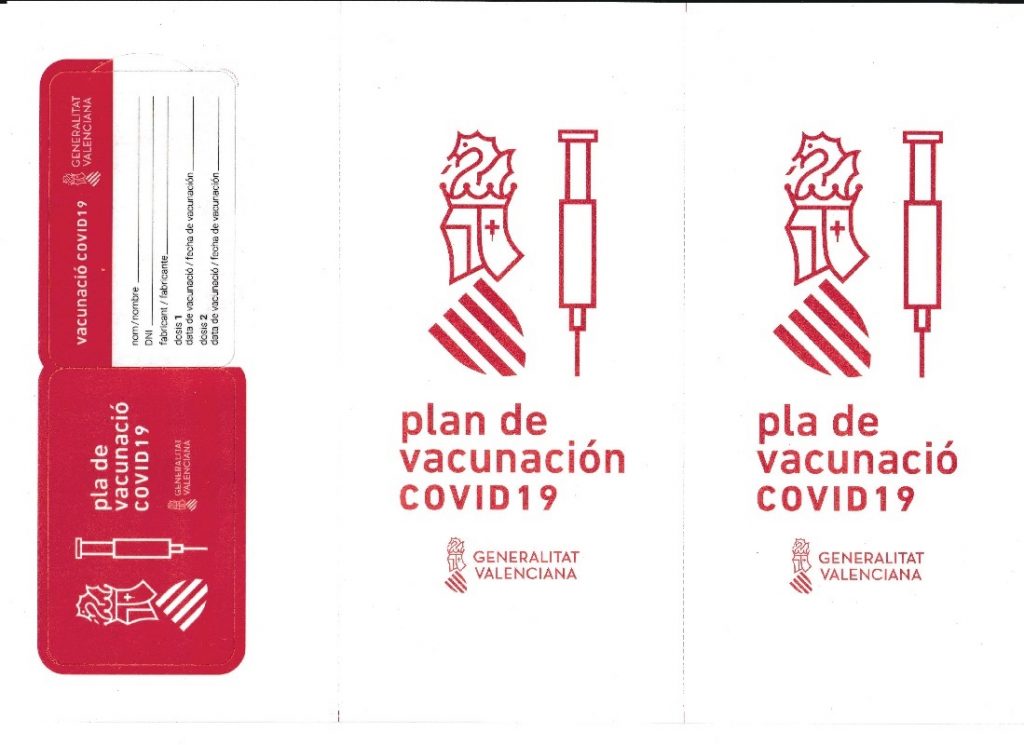 Our news feature is kindly sponsored by…