Brand new new €100 and €200 notes (the old versions of which I have not seen for quite sometime 😉 ) have now been issued by the European Central Bank and are reaching Spain and our neighbouring European countries, to join the new look 5, 10, 20 and 50 euro "paper" currency.
The new notes, most will be pleased to hear, are vegan friendly, reduced in height and are harder to forge. Advanced machine-readable security features offer better protection against counterfeiting,
The notes have a shinier finish and more security features, and are more durable than their predecessors, the Central Bank said. They are also vegan friendly, unlike the polymer bills released previously.
A spokeswoman for the ECB, which oversees the currency in the 19 European Union member countries that have adopted it, said that there was no evidence of any animal-based products in the bills' raw materials.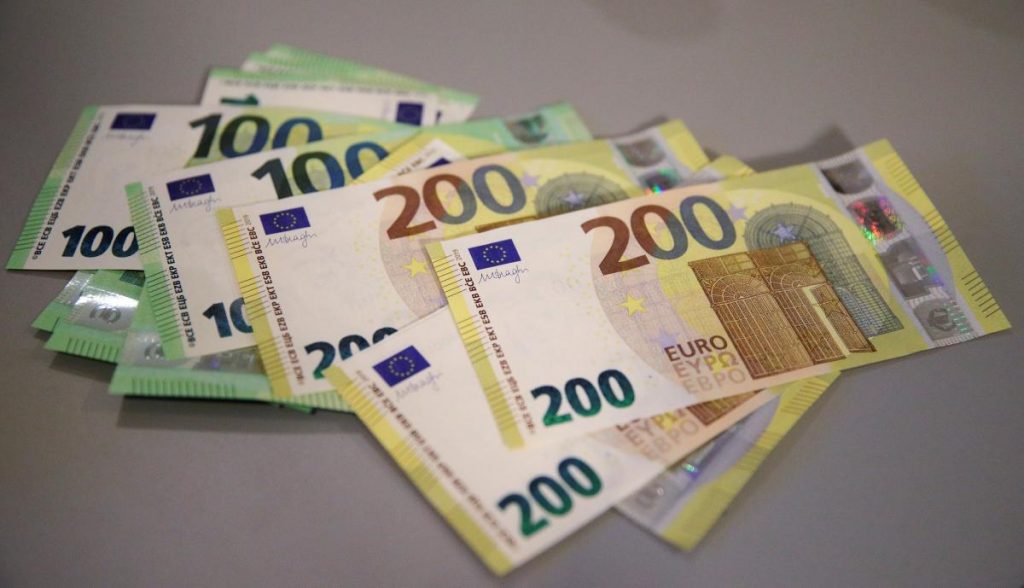 A  hologram with a silver band running through it and watermarked with the goddess Europa both feature on the new notes.
When turning the item in light, the hologram displays an oscillating euro symbol for extra security.
A special print within the main illustration, and a small emerald insignia that shines when hit by light complete the new security measures.