This year's celebrations, we are told, will be particularly grand, leaving from Javea port, passing through Cristo del Mar, Calle Sertorio and Jaume I until the Kings' final arrival onstage. A tour which will involve in excess of 200 people.
After the arrival at Jaume I, the cavalcade will continue its journey from Avda.Juan Carlos I to the Placeta del Convent, where there will be a small living nativity scene and the Magi will magestically address their audience.
Delivery of the letters to the Pages
As usual, the children of Javea can deliver their letters to the emissaries before the arrival of "Their Majesties." On Thursday, January 2nd, at 5:30 p.m., they will be in the parish of Nuestra Señora del Loreto to collect letters and share chocolates with the children
On Friday, January 3rd, they will pass through the historic centre with a novelty this year.. this being that the delivery will be at the Town Hall.
The delivery of "the wish lists" will begin at 17.00 with a tour, by the Pages, from the Plaza de la Constitución to the Church Square, where they will collect the letters and also enjoy more chocolate offered by Fogueres.
January 4, 2020
From 11:00 a.m. to 2:00 p.m., Author Handicraft Market on the Port waterfront.
From 11:30 a.m. to 1:30 p.m., children's workshops in the Port toy library located in the tent in the Port promenade.
At 5:00 p.m., children's activities next to the Christmas tree located on the promenade.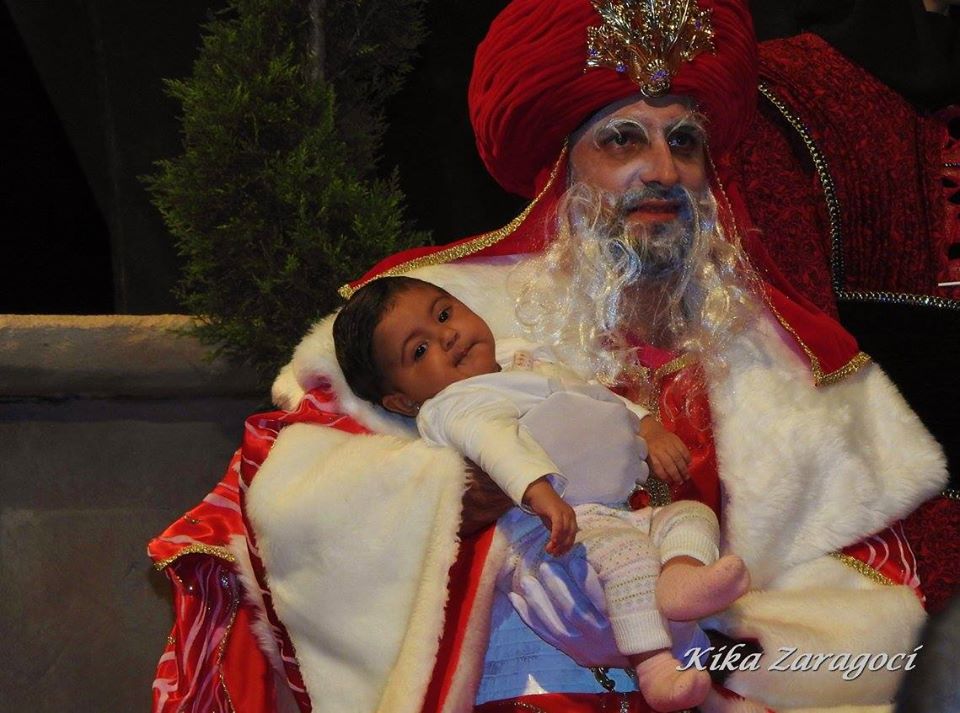 Sunday, January 5, 2020
From 10:30 a.m. to 2:00 p.m, the youngest children will be able to wait for the Magi with children's activities and storytelling in the tent space of the promenade. In addition, during the day there will be a raffle for € 1,500 of prizes in purchases from the Port.
From 11:00 a.m. to 2:00 p.m: Handicraft Market on the waterfront.
At 5:00 p.m., arrival of The Magi from the East to the Port by boat. After disembarking, the cavalcade will begin their travels through the streets, this year with a new itinerary, passing through Cristo del Mar and Sertorio Street and will end at Avenida Jaume I.
At 7:00 p.m. the ride will continue along Juan Carlos I Street until they reach the historic centre.
Take a look at the 2017 video and get a taste of the atmosphere.