As of October 2023 there have been changes in the way our local agents have to work, with various obligations needing to be met such as a license, professional qualification and insurance in place in order to continue to trade in the property market. The idea behind this is to tighten up the profession, making it transparent and having minimum standards.
These new laws in the Valencia region mean every agent must have a licence (holiday villas companies are not included in these new laws).
The new licence came into force the 16th October 2023 and requires the following….
An office/establishment open to the public. Anyone who works exclusively online or by phone will need to provide an address within the Comunidad Valenciana.
A guarantee by a financial institution or surety insurance to protect clients.
Civil liability insurance covering the entire European Union territory to cover damages caused to clients.
Agents must be official and certified with a licence granted by the Valencian Communidad.
All licensed agents will be able to provide their license number which start with RAICV
Any Agent who isn't registered faces hefty fines from €10,000 to €350,000
The link below takes you directly to the licensed Javea estate agents…..check that you are working with a licenced agent here by selecting the province (Alicante) and then the location of the agent, so for example Xabia / Javea…….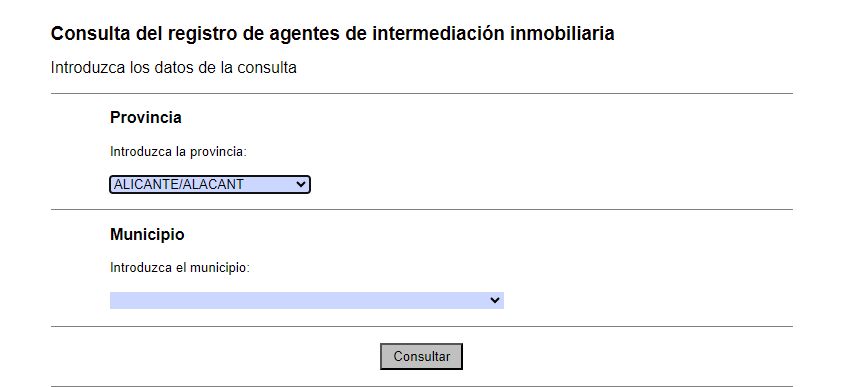 https://sforms.gva.es/sformssistemaexplotacion/servletObtenerXMLns/ObtenerXMLorig?formulario=62953&SF_SIS_ICP=1&ssl_redireccionado=true&idsesion=1669292963011