I would just like to take the time to thank all the local businesses who have, so generously, supported the event in aid of Cancer Care later this month.
Tickets sold out within around 48 hours which was wonderful but I would like to recognise and thank all those who have supported the event.
Here is a list of all the prizes that have been donated (so far). Raffle tickets will be available on the night and also, if you are not able to get there on the night but would like to add your support for the event and possibly win a prize at the same time 🙂 you can pick up your raffle tickets from the middle of next week at:-
Both Cancer Care shops in Javea
Black Flame Restaurant in Pedreguer
Michaels Bed Shop in Javea Port.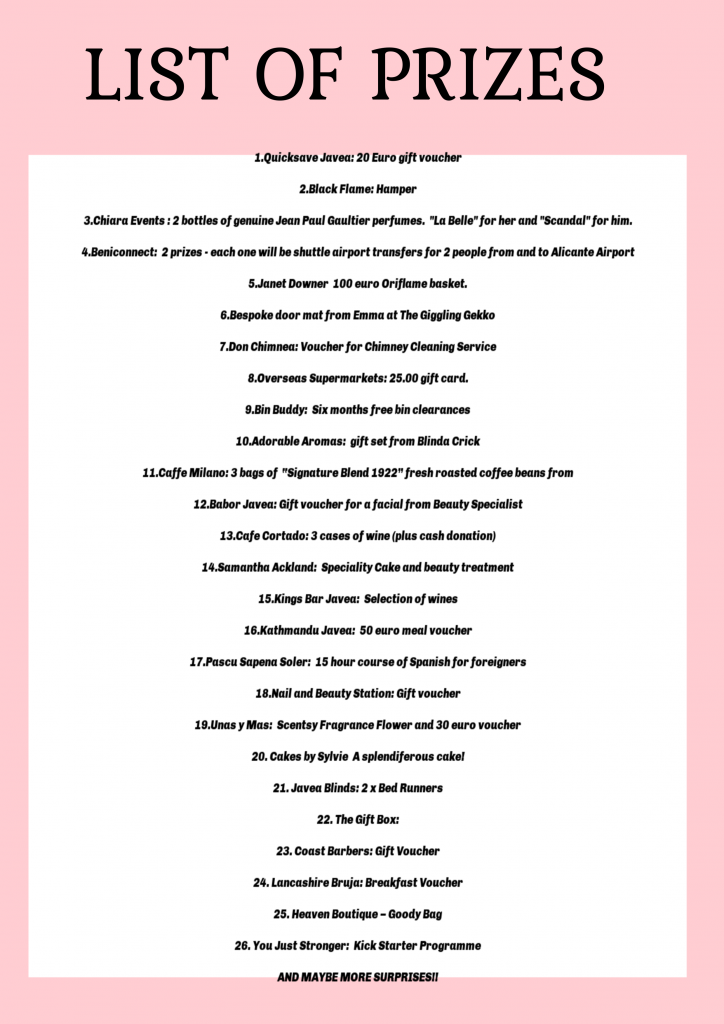 The Event Sponsors
Javea Connect would like to say how very grateful we are to the following businesses, who have all given, or pledged, cash donations amounting to over 1000 Euros!
Caronline, Moraira
Humpty Dumpty – Javea
Sol Properties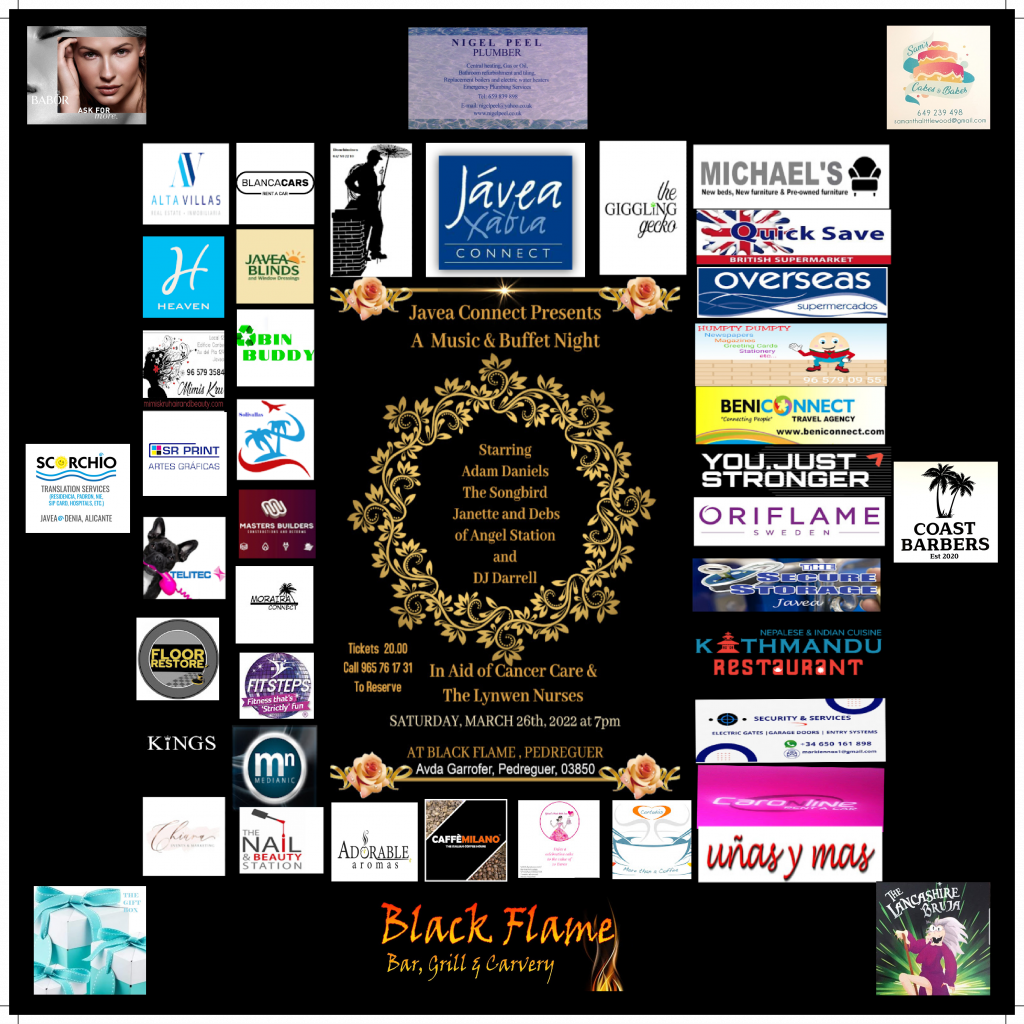 A BIG "THANK YOU" TO EVERYONE AND WE WILL ANNOUNCE THE FINAL TOTAL RAISED A SHORT TIME AFTER THE EVENT ON 26TH MARCH.