Media investigation points to a probable arsonist involved in two fires in Javea today. (Wed 1st Dec)
UPDATE: Friday December 3rd. at approx. 4.15pm
Firefighters are currently working to extinguish a small fire that has been declared in the Saladar on the Cami de la Morera. The Local Police, Civil Guard, Civil Protection and the Consortium Fire Department are trying to put out the flames that have started at a point very close to the one that burned this Wednesday and Monday
There has been no rest for a few days in the Saladar area of Javea. Two new fires broke out today: one at 3.30 pm and the other at around 6pm. Both were in the vicinity of the Arenal – between there and the "Pla", near the old miniature golf range
Firefighters had to react quickly to douse the flames. About 1,000 square metres of brush have burned and what is worse, the flames were relatively close to a family home.
Just 48 hours ago, on Monday, there was another fire outbreak in this same place, which in this case was quickly put out by the Civil Protection. So the conclusion drawn by the media is that this is the work of an arsonist.
In support of this theory, is the fact that today (Wednesday), the two fires originated at different points of this old wetland. Local Police and Civil Protection vehicles have both been on site.
And added to all this, the fire continues to be active in the Ramblars landfill, where the remains have now been burning for 13 days!. Too much smoke everywhere right now in Javea and the local people, especially those who live within breathing distance of Ramblars, have had enough and are supporting a proper enquiry. ( See discussions on the Javea Connect Group.)
Ramblars still smouldering – Photo taken 1st December – courtesy of Sylvia Hellingman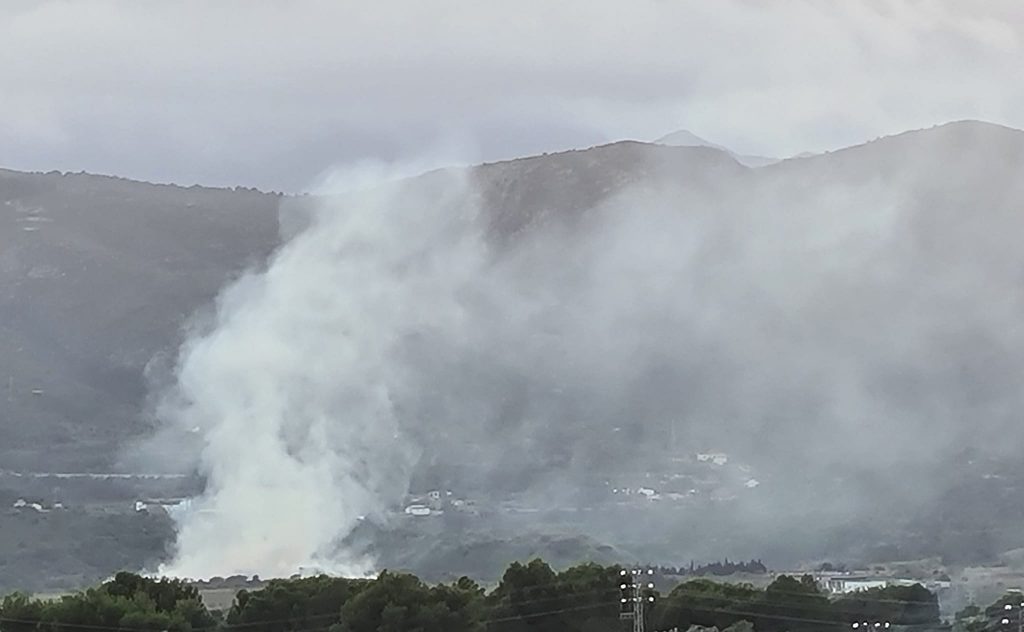 Source and video: la Marina Plaza.