From only 2.40 euros per week you can reach so many people by advertising with us.
See some of the many benefits…..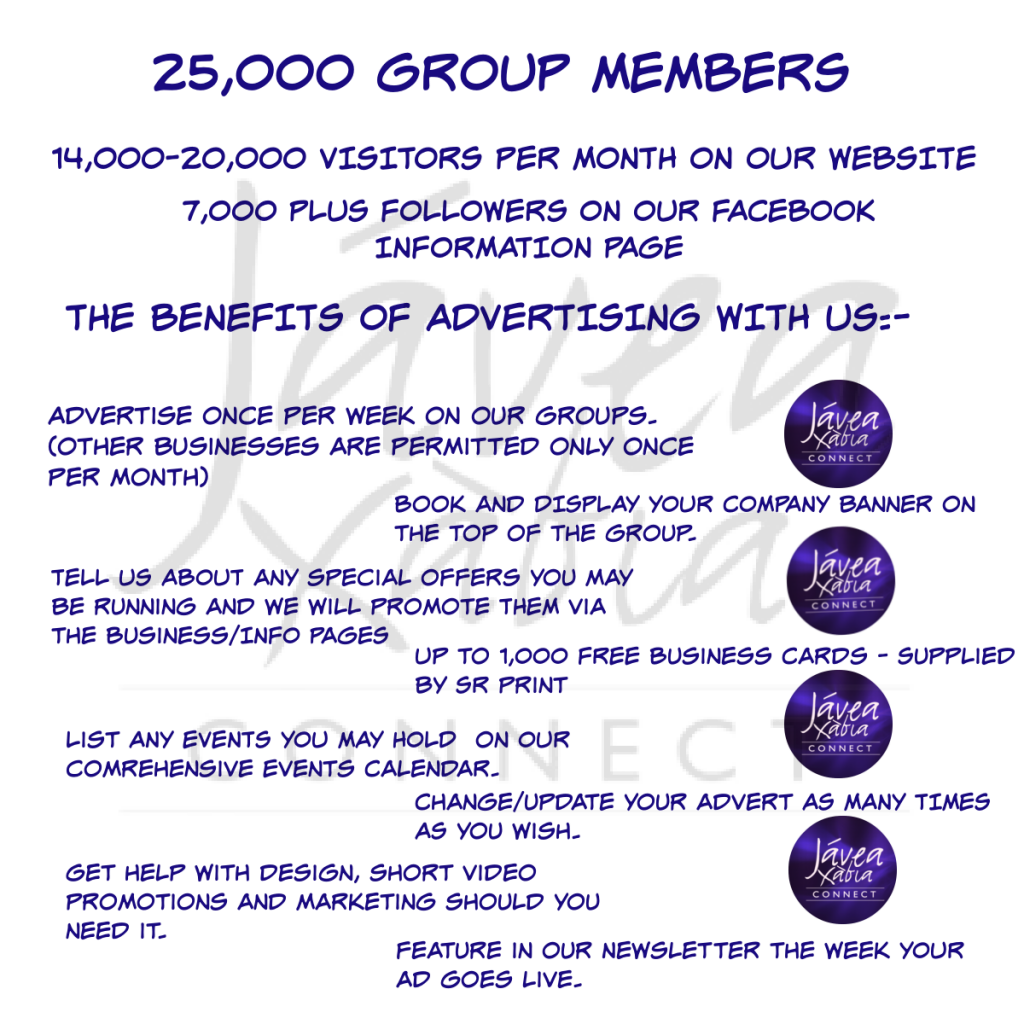 A Business Hub advert will appear for a year on the website, plus it will be circulated via our Customer page at Javea Business Connect. 
You can submit the advert yourself, or we happy to do it for you at no extra cost.
We also have the Information page ( Javea Connect Information) which serves as an extra platform and networking page. 
To see live example ads… Click this link 
Further ideas ahead…..
We are always trying to think of ways to help promote our customers, especially outside of the usual social media adverts, as I think a few people are becoming a little disenchanted with Facebook and other similar platforms of late. When we first launched the website, we had an idea to offer the group membership a "Club Card" but , being busy with other priorities, we never actually got this to the launch pad.
So now, our aim is to try to help businesses (and our group members) by offering them a JC Loyalty Club Card which they can use to claim any special offers, discounts etc that you, as a business, may be able to offer.
Of course, without local businesses coming onboard with this idea, it would not work, so I am now awaiting feedback
There would be no additional costs as it would form part of the annual package.  
Contact us anytime via email at [email protected] or Whatsapp message to 683178070.