MOTORWAY toll fees went up in price on 1st January by 1.91%, after three years of being frozen or reducing – just as the government is planning to 'buy back' the roads from the maintenance companies.
A number of toll firms have gone bankrupt due to having to pay extra costs for the compulsory purchase of land to build the motorways, and far fewer cars using them since the start of the financial crisis to save money.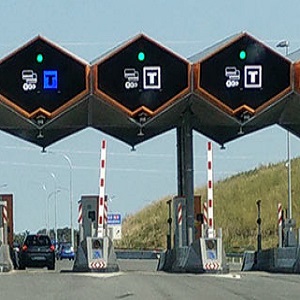 Minister for public works and infrastructure Íñigo de la Serna says traffic on toll roads is now increasing again – up to 4.7% more vehicles used them in the first nine months of 2017, or an average of 19,801 a day on Spain's 2,550 kilometres of toll routes.
Toll roads are the fastest and most convenient routes, but the AP-7 through the Comunidad Valenciana sees very little use compared with 10 years ago.
Spain's government had pledged to end the tolls on the AP-7 'Mediterranean Motorway' when the firm, AUMAR's contract comes up for renewal at the end of 2019, meaning the highway will be free of charge from New Year's Day in 2020.
It has been hinted that 'replacement' charges may be made to use the AP-7, but up to 64 local councils say they will fight this if it happens.
Toll fees in general are linked to inflation, meaning they dropped by 0.6% and 0.4% in 2016 and 2017 respectively and were frozen in 2015, but went up by 1.91% on  January 1, 2018.