Unfortunately, robbery is taking place more and more in various local towns, including Javea.
A few weeks ago Javea.com published the complaints of several residents from various areas in which, in just a few days there had been an avalanche of robberies.
This has happened yet again in the Montgo area. Apparently thieves have targetted residents there yet again as their looting ground! On two consecutive days last week, criminals broke into homes.
Neither the surveillance cameras nor the residents themselves seem worry this gang. Thieves take advantage of the absence of the owners to gain access to steal money or jewelry.
Neighbours, all tired of this malicious action, want to put something in place to help each other. In 2017 and in the face of a wave of consecutive robberies, the residents of Montgó came together to stay connected in the face of suspected robberies. The neighbours created a WhatsApp group in which they are informed of any anomaly that arises in some of their streets and alert the Local Police.
Since then, the neighbourhood connection is good, but sadly it has not managed to put a stop to these crimes. For this reason, residents seek a solution with the sole purpose of alleviating the repeated thefts that they suffer almost week after week.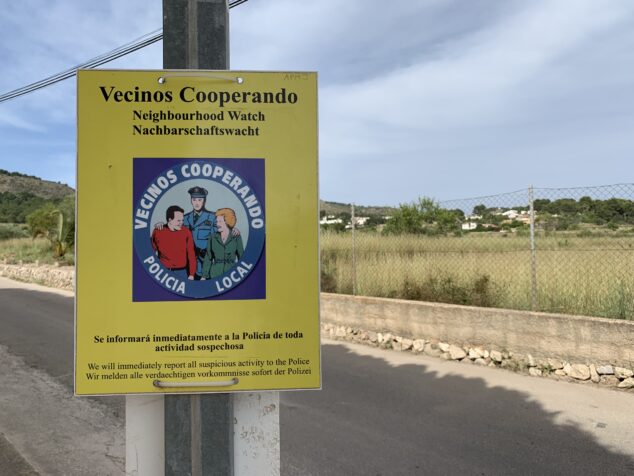 Source and cover photo: Javea .com