I know that a few locals will have bells ringing when I mention the name "Gordon Brown"… no, no…. not that guy who used to lead a county somewhere and do all that political stuff for the Labour Party… I mean the REAL famous one. The one who has a second home here in Javea and who dabbles in a bit of writing from time to time. 😉
I first met Gordon when he came and sat through an interview with us at Total Radio and immediately took a liking to him. He was confident, witty and made us laugh for probably around an hour talking about his books, his passion for crime writing and his life and experiences both in Scotland and here in Javea. Luckily, I had studied Scottish as a second language for many years so despite my being a Sassenach, the conversation flowed. His books, I can guarantee, will keep you absorbed through every page.
Gordon has written a total of eight books since 2009 and this latest crime thriller is one that will be very popular on the Costa Blanca and especially interesting to those in our home town. I am now about to start reading it, wondering whether I bear any resemblance to the barmaid!
So why a new pseudonym Gordon?
"This is a third series and the other two were me, Gordon Brown. I felt that I'm always facing an uphill battle with the Ex Prime Minister, whether it is on Amazon or Google or even the spine of a book cover. So with a fresh series I thought a fresh name. Morgan was my dad's name and he was a Glasgow police constable in the 60's and 70's and the book is dedicated to him. Cry – well I just wanted something short and crimey."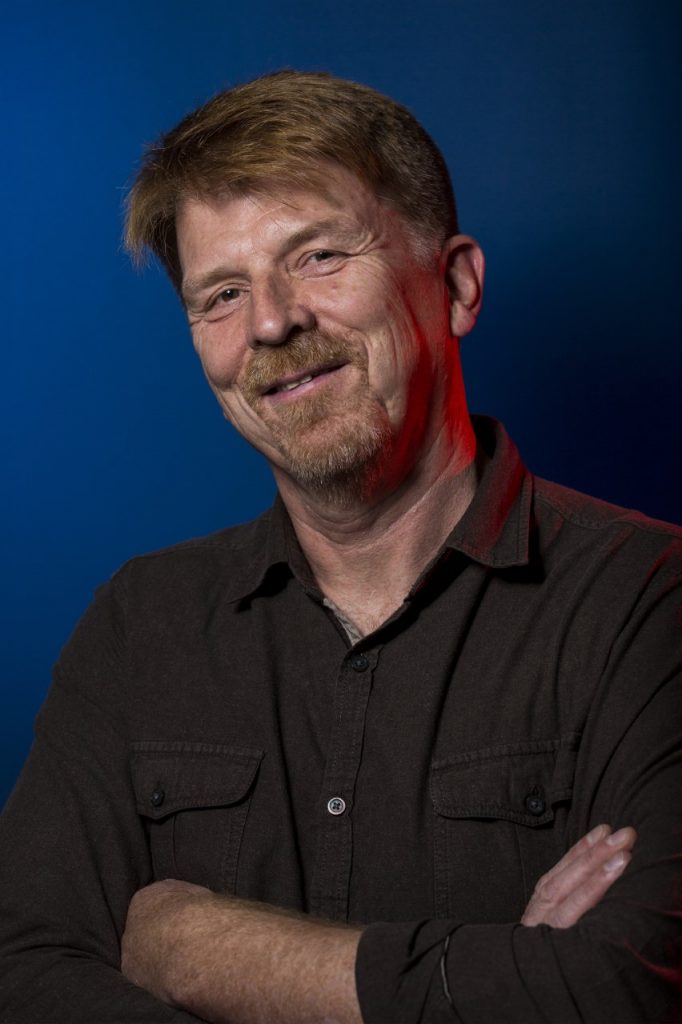 The "Blurb"
When Effie Coulston drops dead on the floor of her bar in a small Spanish town mid-business meeting, her daughter Daniella feels it's her duty to return for the funeral. But Daniella has been estranged from her mother for over twenty years, and Effie's life in Spain harbours many secrets . Daniella is soon confronted by a hostile group of ex-pat misfits who frequent the bar and who, along with Effie, are involved in a multi-million-pound property scam. But the money has vanished, and the ex-pats are threatening to implicate Daniella to save themselves.
Meanwhile, a Spanish detective is investigating Effie's death. He's convinced Daniella knows more than she is telling. And now a terrifying enforcer has heard about the missing cash. With no idea where the money is and threats coming from all sides, Daniella is up against a seemingly impossible deadline to find the cash. She's a stranger in a strange town – and she's seriously out of her depth.
2020 mucks up the plans again!
Gordon so wanted to be here for the launch of the book on 2nd July. He had a launch planned for the old town tomorrow night supported by the council. He would really like to do something if he could when he is able to get here but as yet there are no firm plans.
Want to buy a copy?

With no local book shops being able to stock it immediately, you can buy it on Amazon or via the publishers Berlinn. It's out in paperback, eBook and Kindle but hopefully Polly's Bookshop in Javea will take some copies when Gordon finally returns to his second home.
REVIEWS
LOVEREADING VIEW ON THIRTY-ONE BONES
A thoroughly entertaining, fast-moving and smirky crime caper. When Daniella arrives in Spain for her estranged mother's funeral, she finds herself in the middle of a property scam, things soon get rather… complicated. The storyline has the feel of an old black and white crime comedy film, but this is bang up to date and in spectacular colour. The chapter titles act as a heads up and several times Morgan Cry tells you what is to come, which just ratchets up the tension. Words jabbed at my awareness, the characters are larger than life, and even when being vile, have the potential to be somewhat loveable. The police transcripts that are scattered through the book are extremely diverting and left me smiling. I read this in one sitting, and the ending arrived with a blast. I would describe Thirty-One Bones as a crime-laden romp, it is pure escapism, and I enjoyed it so much, I've included it as a Liz Robinson Pick of the Month. LIZ ROBINSON
A complex and immersive thrill-ride through a wild expat Costa del Crime community' – Denise Mina
'Sweaty, seedy fun' —Ian Rankin
'Riveting.' Sunday Post
'Pacy, pulsating, and unputdownable' —Denzil Meyrick
'Thirty-One Bones is fast, furious and infinitely entertaining' – Lin Anderson