This weekend, Denia has a visit from one of most luxurious yachts in the world, the Lady Moura.
This lady is the property of to Saudi businessman Nasser Al-Rashid and in its year of construction in 1990, she was the ninth longest private ship on the planet.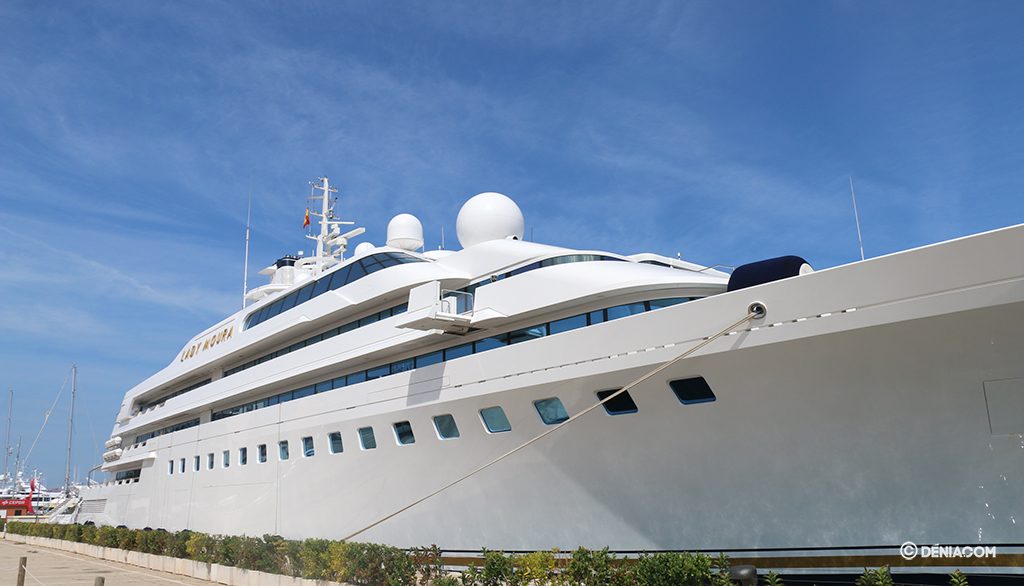 She is valued at more than 200 million euros, being one of the most expensive in the world, and her cabins have been occupied by the rich and famous, such as former US President George HW Bush.
Since mooring in Denia on Saturday afternoon, she has obviously created a "ship load" of interest from the public who have continually strolled along the promedade to grab a look at this incredibly expensive toy, whose shield is made from 24 carat gold!!
The spectacular four-level super yacht, around 105 meters long and 19 meters wide. Its structure was made with a combination of high-strength steel and aluminum, and is powered by two 6,868 horsepower diesel engines, which make the ship reach a final speed of 20 knots.
This jewel of naval engineering was built by the German shipyard Blohm + Voss and its interior design was designed by the renowned Italian architect Luigi Sturchio. It has the capacity to accommodate 30 passengers and its total crew is 61 people. The Lady Moura was launched for the first time in 1990, but in 2007 it was subjected to a modernization of its instruments and all its facilities, which has allowed it to maintain its position within the select group of the most luxurious and expensive yachts in the world.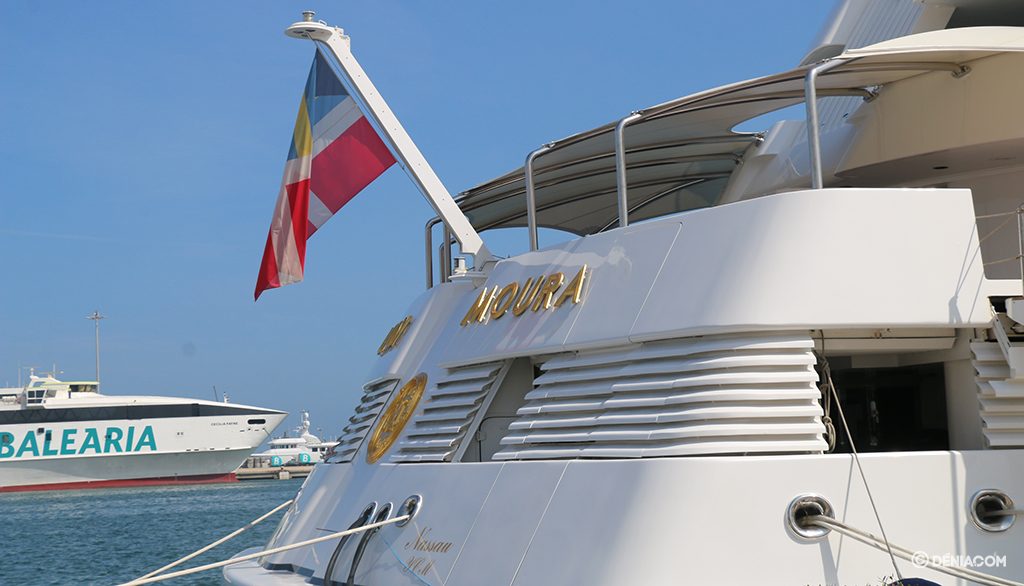 Not sure I would want to be that rich.. so I will just go buy a puncture kit the the old lilo! 😉