The Fira de Tots Sants de Dénia will be held from October 18th to November 3rd on the Esplanada de Torrecremada. 
On Children's Days, the prices of the attractions are reduced to make them more affordable. These dates will be October 18, 22, 24 and 29, and November 3. However, the entry fee is 2 Euros.
On the occasion of the installation of the attractions of the fair, the Monday market of Torrecremada moves location. This year, it has been agreed with the vendors to install it in the area of ​​the C-1 sector, specifically in the Boreal and Electra Corona streets and in the Camí dels Lladres. This transfer will be valid on Monday, October 21 and 28 and November 4.
The Torrecremada Friday market will be suspended on October 18 and 25 and November 1.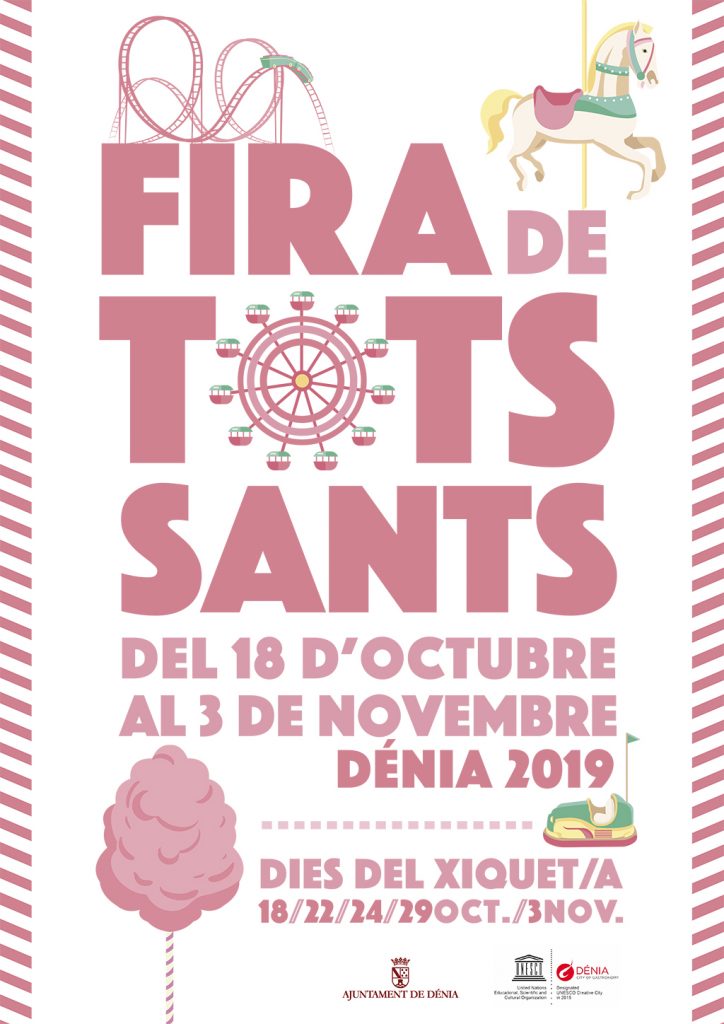 The Department of Markets informs that, during the Tots Sants Festival, on Friday, November 1, the Mercat Municipal de Dénia will close and the fruit and vegetable market in C/Magallanes will not be held.