Javea police have a new addition to their canine unit with "Khalan" a dog
trained to search for missing persons.
Puppy Khalan is, a Belgian Malinois shepherd who is being trained for his duties now, alongside his commanding officer " Kosmo" 😀
As the councillor for Public Safety, Pepa Gisbert, explains, the dog has
started its training with the same canine guide who is in charge of Kosmo, the other member of the canine unit, who will be dedicated to tasks related to the search for narcotics, in the search for preventive controls, security protocols, for special events and also on an educational and preventive levels.
Khalan is being trained by rescue and rescue specialists and, when ready, he will be an additional "poochy" resource available to rescue teams in any search for missing people in Javea or wherever he is required.
The Local Police today presented both Khalan and Kosmo to the Mayor, José Chulvi, who even gave a brief demonstration of his talents when searching for drugs.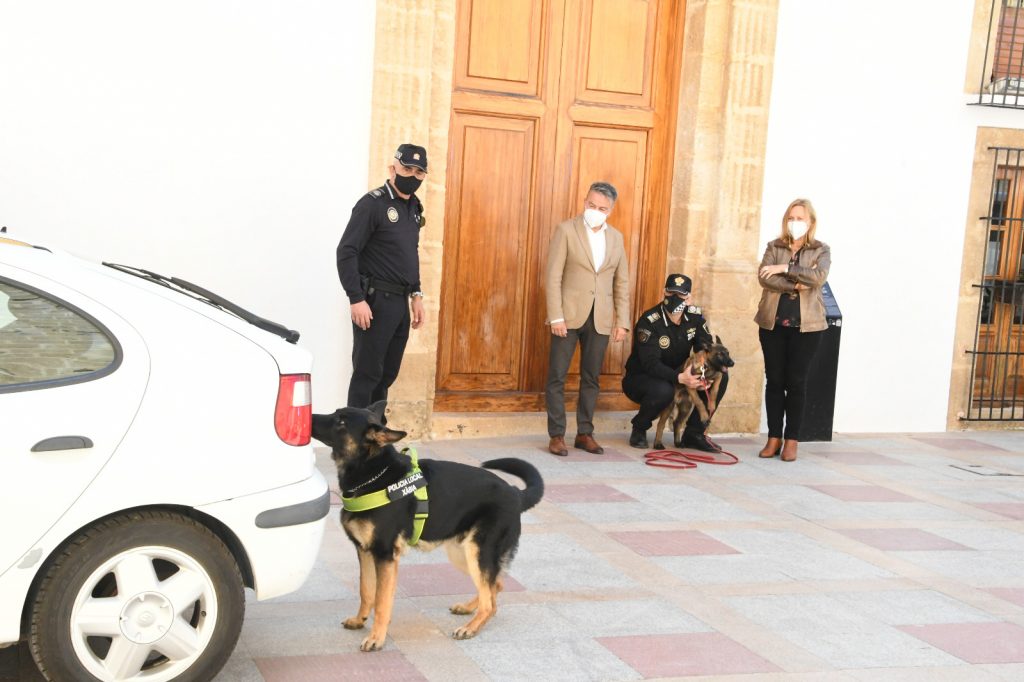 The police staff have welcomed their new colleagues with great enthusiasm and are looking forward to bringing them into service.