DUE TO BAD WEATHER ON FRIDAY 3RD MAY, THE EVENING EVENTS HAVE NOW BEEN POPSTPONED UNTIL SUNDAY MAY 5TH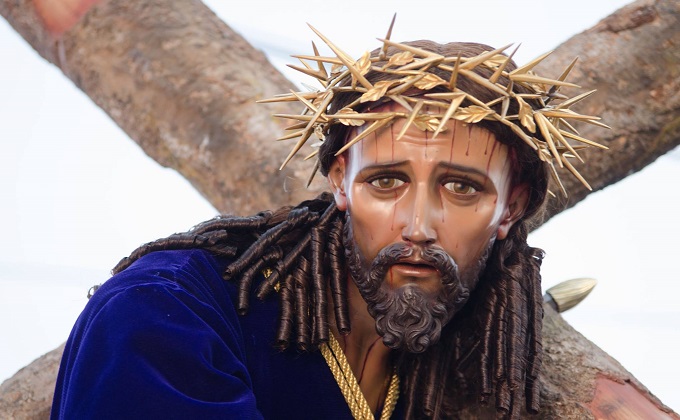 Saturday, May 4

At 20:00 pm . Final Dijous Comèdia. With the performance of Óscar Tramoyeres.
At 23.30 . Discomóvil with the "FIESTA DESPIPORRE" with live DJ'S performance, on the Plaça de la Constitució until 3:30 in the morning.
Sunday May 5th: 'RISE OF JESUS ​​NAZARENO'
12:00 in the old Convent of Agustinas MISA IN HONOR TO SAN FRANCISCO DE PAULA. Afterwards, the procession will be celebrated.
At 7:00 pm Mass in Sant Bartolomé and then, procession of "Ascent to Calvary". At the end the fireworks castle will ignite on the Plaça de la Constitució . At 7:00 p.m. Celebration Evening Mass especially for the sick and handicapped and then solemn procession with the image of JESUS ​​NAZARENO, up to its hermitage, accompanied by the Band of the Artistic Musical Centre of Xàbia, ending with the igniting of the Firework Castle on the Plaça de la Constitució .
Javea Connect have taken the decision not to promote events involving bull fighting/running.
Saturday, May 11
At 20:00 pm . Mass in the hermitage of Calvary in thanksgiving. Farewell to the Mayorales of 2019 and the presentation of medals to the Mayorales for the year 2020.