With beautiful, sunny weather most of the year, Javea is an ideal location to enjoy by scooter!
From the beaches to the mountains, there is so much to see and experience off the beaten track. Their 50cc scooters are ideal for exploring the town and beaches, and our 125cc scooters are perfect for trips and adventures inland.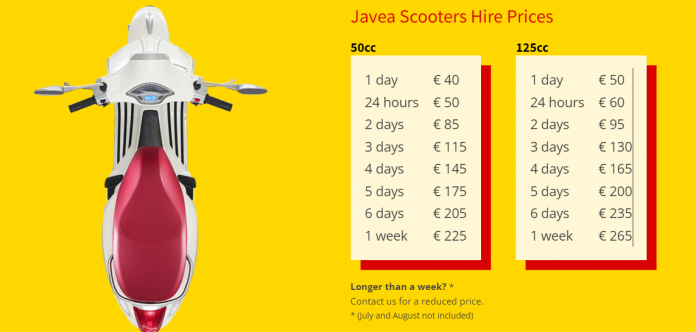 They also buy, sell and provide an affordable car hire service.

Phone/Whatsapp:+34 627 845 586
Email: [email protected]