I found out about this by pure chance initially whilst twiddling knobs on my car radio en- route to the airport and really liked the music being played at the time.
ISR – The Education Station.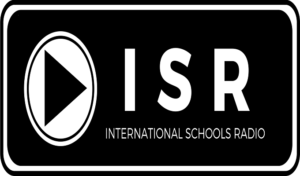 ISR is a unique digital platform delivering a live 24 hour online radio station aimed at students,parents and the community. The aim is to encourage better understanding between the generations, people of different nationalities and mixed social backgrounds, through a mix of music, information, interviews and work within the community.
In addition to the ISR website, they have created a specialist App that offers immediate access to the Radio Station, Podcasts, Requests, Important Notifications, Coupon Offers and much more.
The unique podcasts give students a voice and platform to discuss a whole range of topics such as politics, environment issues, social media, essentially anything they wish to cover. Empowering the students through the creation of this content is very much the ethos of ISR.
The International Schools Radio app is a functional app designed for the students, parents, relations and local business people of XIC School in Javea, Spain.  You can listen live to ISR Radio via the app whilst you are on the move or locally on 105.4FM in the Javea area.
The app will be the primary source of information for the school, with a notifications section to inform parents of any school news.
ISR delivers local Spanish news, UK news and European news as it happens and brings you popular information and topics by students for students and the greater community.
Listen Live and Download the App Here and tell the family, particularly the young ones!!!!
This article is from the 2018 archives but republished due to renewed interest on the Javea Connect group this week, where members are giving the station some excellent reviews.