A REAL FUN DAY FOR ALL THE FAMILY, ESPECIALLY THE CHILDREN!
Saturday 31st March Starting at 11am.
In aid of the children of the Preventorio Children's Home
LINE UP FOR THE DAY 🙂
From 11.00 There will be live music with DJ & Artists (incl Colin Hulme, Wayne Horne, Gill Henry & more)
Entertainment
12/13.00 Harley Davidson rides to the Port (Adults & Children)
13.00 Sumo Suit Challenge (Adults & Children)
13-15.00 Elsa, Peppa Pig and Olaf visit the Easter Fair
14.30 Easter Bonnet Competition  (Adults & Children)
14.30 Childrens Fancy Dress
15.00 Elsa from Frozen (awards the prizes)
15.00 Magician (Childrens)
17.30 Raffle Draw…..Prizes as follows:- 
Stalls (Childrens) *
Tombola
Darts (velcro)
Ping Pong
Guess the sweets in the jar
Hoopla
PLUS
Around 40 Stalls with an assortment of interesting and tasty stuff including:-
Tombola; Cosmetics; Bags; Cakes (Donated); Scentsy; Soft Toys; Art & Crafts; Head Massage; Paintings; Cactus; Magic Pens; Jewellery; Pickles; Cards; Books; Swimming Aids; Cup Cakes & much more
DONATIONS STILL REQUIRED  (Please)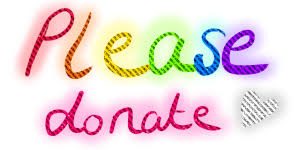 If you have anything at all you can donate for the tombola or raffle (especially items for children , please contact Dawn or Carole ( numbers below) or just pop into Scallops for breakfast/lunch/dinner maybe and leave with Gary or any of the staff. 
All donations can be delivered to Scallops on the day, before 10.30.
For any more information please contact:
Carole 638544568
Dawn  659441387