An expert Spanish diver, Rafa Martos has puiblished a guide pioneering "snorkel" routes in Spain.
The book is obviously in Spanish and a link to it can be found at the base of this article should wish to buy it, but we thought that a list of the places he mentions would be helpful to keen divers and snorkelers. .
The 53 stop tour begins at the Marineta Cassiana de Dénia and ends in the eastern coves of Santa Pola and Llop de Tabarca. Rafa chose marine trails that are not overcrowded and treasure great marine wealth. "To discover them, all you have to do is put on your diving goggles, dive in and open your eyes wide" he says.
"We have exceptionally rich sea beds. In Dénia, for example, there is a posidonia barrier 8,000 meters long. Elsewhere, much smaller barriers have been declared a natural monument, "he stresses.
Here are the 53 sites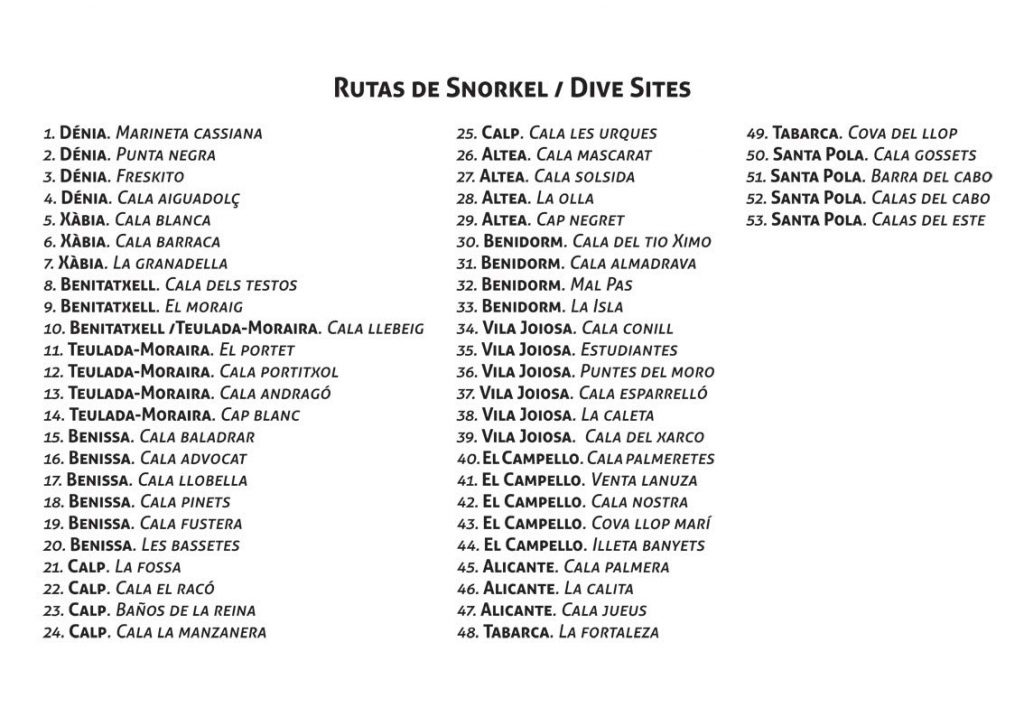 Rafa Martos is a diving instructor, photographer and underwater traveller. He has dived many of the planet's seas, although it is on the Mediterranean coast that he has focused his work to promote diving and snorkelling. Follow his blog for more photos and information HERE