On May 9th, this article was issued by the Citizen's Advice Bureau Spain……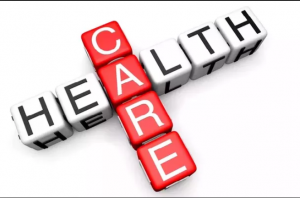 "In 2014, CAB Spain commenced publishing information on the Special Healthcare Agreement (convenio especial). Occasioning in that all nationals residing in Spain and who were unable to obtain healthcare cover either privately or from social security contributions, could after a year, request to pay into the Spanish national healthcare system consequently, being in receipt of state healthcare with the exception of prescriptions or prosthesis. Unlike private health insurance, the "Convenio" accepts pre-existing condition. The scheme is available in at least twelve provinces.
Early Retirees in particular started to inquire about this healthcare option. The monthly fee is 60 euros. Increasing up to 157 euros at age 65. Although state pensioners would then be entitled to apply for the S1 from each relative Member State. Moreover the health agreement is available for citizens of all nationalities.
Requirements:
a) Proof of effective residence in Spain for a continuous period of at least one year immediately preceding the date of the application for the special agreement.
b) To be registered, at the moment of presenting the request for subscription of the special agreement, in a municipality belonging to the territorial scope to which the competent public administration extends its competences for its subscription.
c) Not having access to a system of public health protection by any other title, either by application of national regulations, Community regulations on Social Security or bilateral agreements that in this matter have been signed by Spain with other countries.
CAB Spain decided to be compliant with the law as written and begun to advise our clients with no alternative healthcare cover to follow some simple steps. Notwithstanding the first prerequisite was registering on the padrón. Those already registered on the padrón were encouraged to apply for the special agreement. The results were positive. Subsequently we received confirmation of citizens becoming fully paid up members of the scheme.
We decided to take this a step further and thanks to a plucky couple who in possession of healthcare via this plan, agreed to apply for residency providing the newly acquired Convenio Especial as proof of healthcare. They obtained residency status and registration certificates last week.
CAB Spain does not guarantee that everyone will be able to use this example to acquire the pay-in-scheme for healthcare without residency registration certificates nor the achievement of residency status. We are willing to advise and guide interested parties.
Information on the Convenio Especial can be found by searching our website.
For further information or guidance, please post on the comment area below.
For privacy please use the Ask for Advice section of our website."