From the link on the Sanitat website you can access the section named "frequently asked questions about vaccines", as well as answers to what you should know before receiving the vaccine. COVID-19 Vaccination Information
If any type of doubt still persists, you can call the free telephone number 900 300 555, where personnel who have received training in this regard will attend to you and will guide you on what to do to do and how to prepare before any question related to the vaccination process.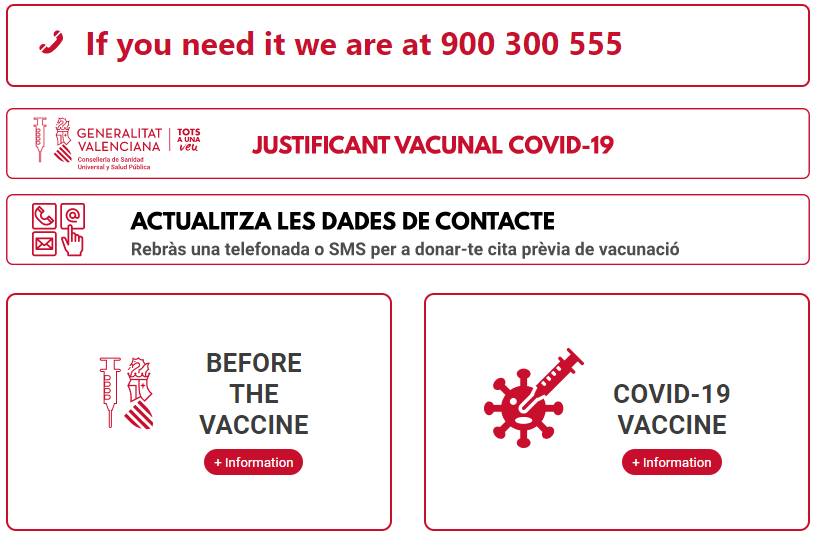 It should be remembered that on the same COVID-19 vaccination website, any person has quick access to all the information to update their contact information contained in the SIP card, so that the place, day and time of vaccination data are all correct.
Another of the services enabled on the website is the possibility of downloading and printing the proof of having been vaccinated, where the date of inoculation will appear, as well as the vaccine supplied and the batch to which it belongs.