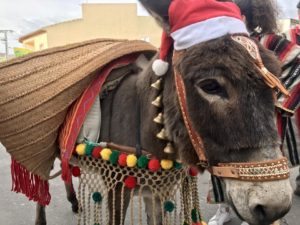 The Poble Nou de Benitatxell starts the spirit of Christmas with the programming of many activities from 8th December. They have prepared an original Christmas programme that will take place from  December 25 to January 5,
Saturday , January 5 ,
At 6.30 pm, the Three Kings will arrive at the Poble Nou de Benitatxell Town Hall from where they will travel to the Plaça de les Pesqueres to distribute the gifts to the children.
The Mass of Kings on Sunday 6
Will be at 6:00 p.m. in the Church.
It is worth remembering that the Association of Kings of the Poble Nou de Benitatxell will once again coordinate, after a period of inactivity, the Christmas program of the municipality. The government team wanted to vindicate the importance of this group and its valuable work.
Source: https://www.javea.com