On Saturday Javea will celebrate the annual Carnival with two parades, fancy dress competitions and musical performances.
The centre stage of the fiesta will be the Plaza de la Constitución square where at 17:30 there will be a children's Carnival parade and a performtance by the group Canta Canalla.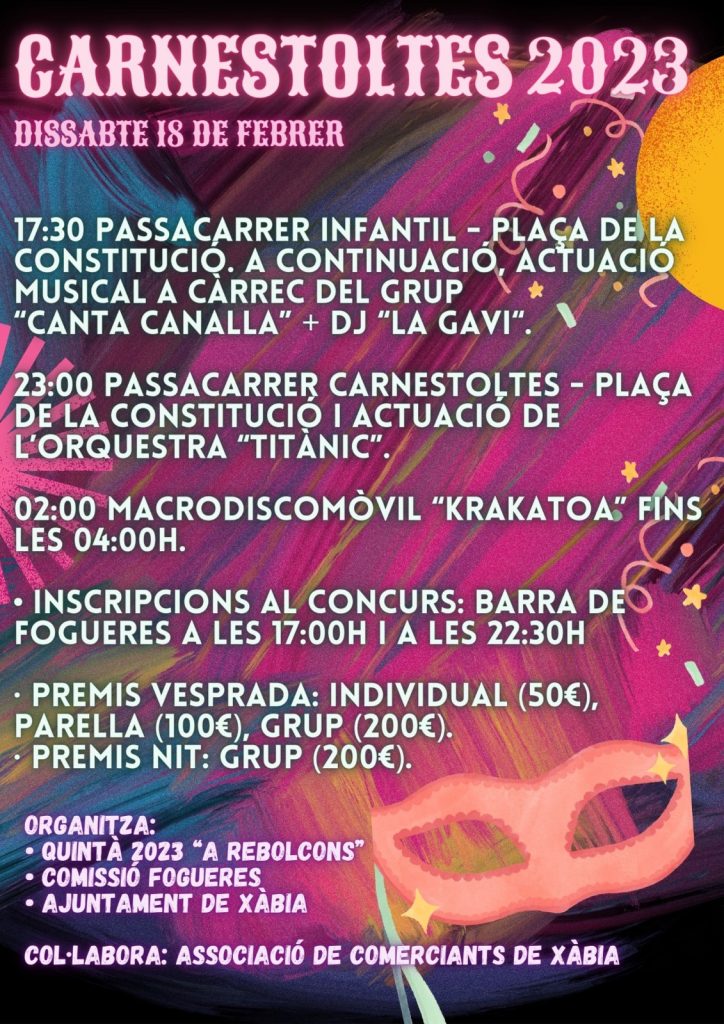 This is followed by evening entertainment, when at 11 p.m. there will be a Carnival parade and a performance by the orchestra Titanic in the Plaza de la Constitución, followed by a disco.
To close the week, on Sunday morning there will be a new date with swing music at 12 noon in the Plaza de la Constitución. with a performance by Túmbate Jazz Trio as part of the Swing Sun-Day festival.