Caffè Milano – Coffee Shop and Coffee Roaster
Caffè Milano – Coffee Shop, Coffee Roaster and Franchise
The freshest, home roasted coffee in town!
Situated at the start of the Nou Fontana Canal, Caffè Milano is open from 8am until 3pm Monday to Friday serving, Bruschetta, Toasted Panini, Salads, Italian Meats and Cheeses, Toasties, Cakes & Pastries.
Coffee is fresh roasted daily in the only in-store coffee roaster in Jávea, making it truly the freshest coffee in town!
All food and drink is available to take away, with a policy on no disposable cups 🙂
We at Caffe Milano have that burning Italian passion, for food, drink and even more so, helping mother earth!
In April 2019 we 100% banned all single-use takeaway cups. Since the launch of our reusable cup you have so far help stop over 11,000 single use cups going to landfill waste. Compostable or Biodegradable claims just don't cut it…….Join the reusable movement and become a Superhero 😉!
Take a Tour
And now….our menu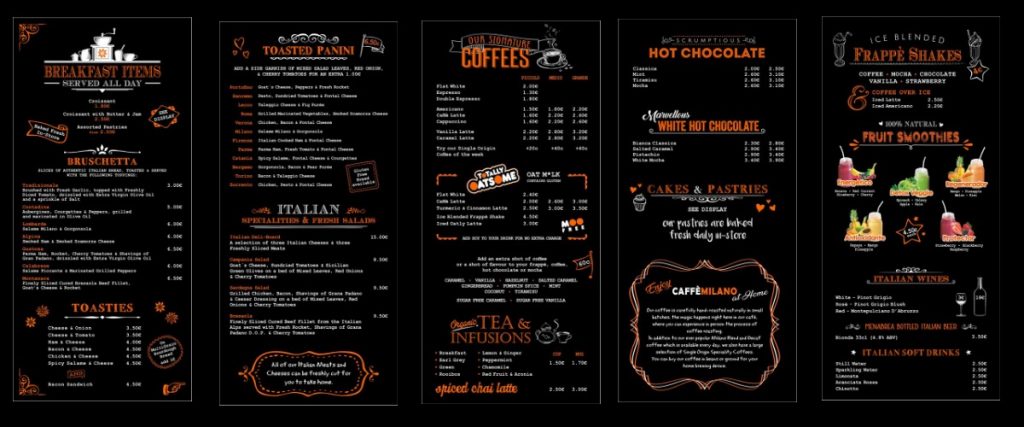 To find out more about our exciting franchise opportunities, please contact me, Matt, via any of the sources at the bottom of this page.
Calle Burdeos, 9, Platja de l'Arenal, Spain

,

Xàbia

03730