Countdown to one of Javea's biggest and most exciting events taking place for the second year.
I remember last October, whilst the stage was being set up for an array of musicians, running about ( well walking fast) and just thinking how great it was to see so many people come out in support of our volunteer emergency services who worked tirelessly for hours and hours, under the most extreme conditions that most of us could not even contemplate. 
Anyhoo, speaking personally, I have never been one for fast bikes or classy cars,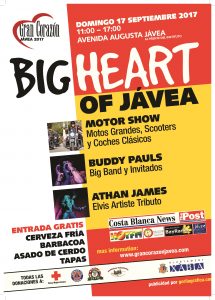 preferring to jump on the back of a one horse-power four legged friend and trot along the bridle paths followed by a trail of manure! HOWEVER, when some 180 gleaming bikes came roaring down the Avenida Augusta, I was actually moved to tears, which came as a big surprise to me I can tell you!! If you have not witnessed it, then you really should… it was amazing, and this year we have even more gleaming machines, plus an array of classic cars and proud owners, some of which you can go take a ride with, in return for a donation to the coffers.
But I digress, as I started this article to let the good people of Javea Connect know what is in store for them on 17th September. Everyone is catered for so be sure to bring along the children too!!
Firstly, you will get mighty hungry and thirsty, so here is this year's gastronomical line up of local culinary and drinkynary" masters of hospitality!
Es Tapa ti,
Cafe Cortado
De La Tierra
Casa de Vino
Christophers Kitchen and Jim Goodrich
Costa Blanca Hogroasts
Nodo
Palau de Javea
Montgo di Bongo
Marina Alta Artesan beers
Cande
Marina Alta Classic Car Club Ladies Cake Stand
Then, for your musical entertainment throughout the event, we have…..
Buddy Paul and the Big Blues band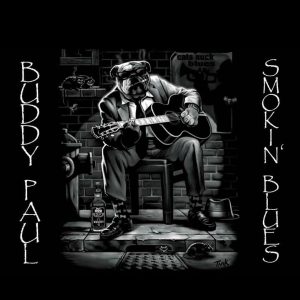 Burbank
Cool Cat collective
Red Gold and Green with Payoh (Reggae)
The Hawks Rock n Roll
Athan James (Elvis tribute artist)
Other Stands and Fun for the Children include:-
Bounceabout
Autoglym
Fog Off
PC solutions
T shirts Name  TBA
John Muenala 
Pepe Marin 
Club Fit
Poco Loco
Red Cross 
ISVH Voluntarios
Support has been wonderful from the bike and car clubs and we expect somewhere in the region of 250 plusbikes on the day.
The Vespa clubs will also be represented, including the one from Valencia.
The classic car clubs and owners are expected to show around 100 plus vehicles.
IF YOU WISH TO TAKE PART IN THE EVENT AND/OR THE PARADE…
The Bike Parade:
Starts Scallops. If you are arriving with your bike, please be there to register at around 
9.30am. 
 The ride under Police escort goes to the Arenal, the Parador, the port and the Barco before turning into Avenida Augusta it will be spectacular! Arrival in Ave. Augusta is anticipated to be around 
11.30 am
.
Scallops of Javea
restaurant is providing refreshments to all the bikers free of charge!! 
There may be a classic car parade at 
9.00 am
 if enough cars are there early enough. The cars will gather at the car park opposite the Moli Blanc with a holding area behind so if you have a classic car look for the arrows as you will be escorted onto the site by the police. All classic cars or special ones welcome!! Marshals will be around to help you! Classic cars should aim to be around for 
9.00 am
.
Finally we would also like to thank our sponsors of the 2017 Extravaganza
Bay Radio
Hot FM
Pure Gold FM
Overseas FM
Costa Blanca News and Post
Jennifer Cunningham
Scallops
Avalon/Javea Home finders
Chorus Financial
The Post
Telitec
Infinity International
VMG construction
Paul Cruse Photography
Centro Veterinario Animales
Gorila Graphica
Peppermint Media sl
Dragonstack
Le Gourmand
Chalet Suizo
DLM TV
Cartrans spain
Liz Yardley Hibiscus Cakes
Javea Connect
Plus assistance from JFM and Xabia Ajuntament.
Finally, we at JC would like to give a big round of applause to the man,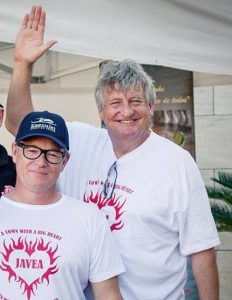 without whom, none of this would happen, Mr John Le Sueur………………………