Xàbia, 14 Nov. 2020—­The Xàbia Book Circle, a literature discussion group based in Spain's Costa Blanca, is sponsoring its first-ever formal competition, on the short story.
Entries must be no more than 3,000 words, written in English and previously unpublished. The competition is open to all Book Circle members (10€ annual fee) and the deadline is 31 December.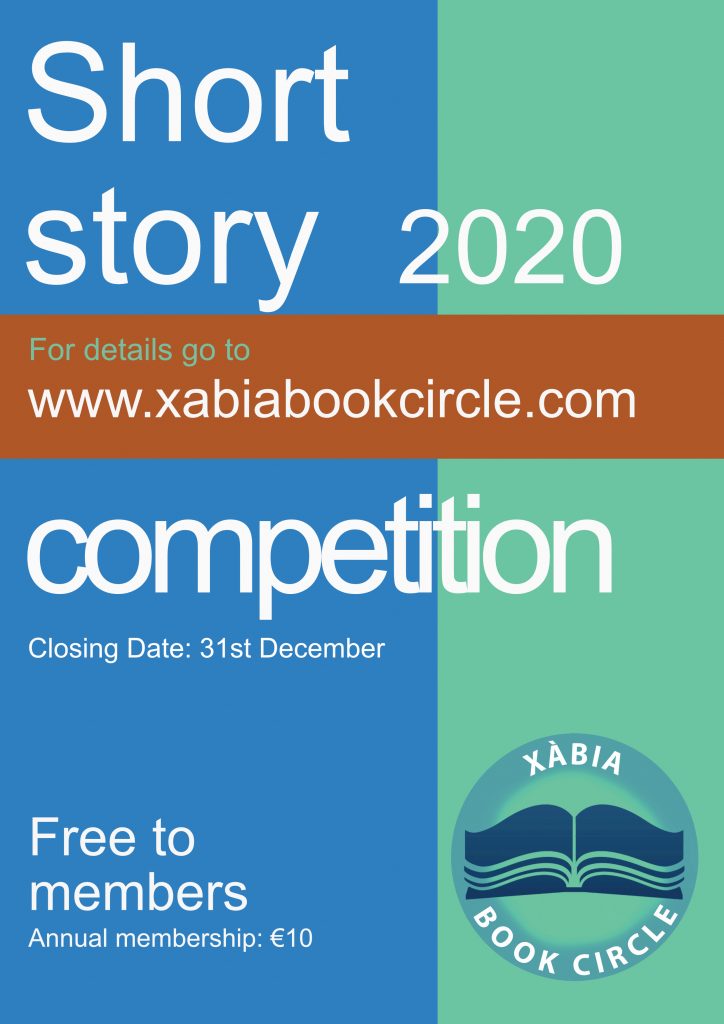 It will be judged by novelist J David Simons, with winners announced on 2 February 2021, when the winning short stories will be read out prior to their publication on the Book Circle website. First prize is 100€; wine or cava will be offered as second and third prizes.
The rules may be consulted at https://www.xabiabookcircle.com/the-art-of-the-short-story .
For more information:-