The third edition of this event for lovers and fans of the art of oenology returns with more than thirty exhibitors. Discover the many surprising and exquisite local proposals coming from towards the environment.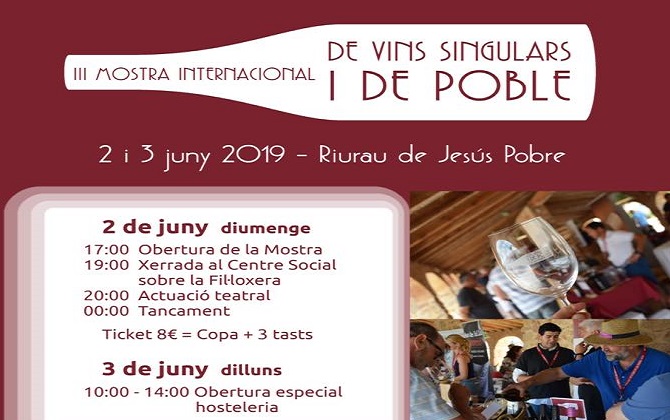 Jesús Pobre in Dénia hosts the Vins Singulars i de Poble fair once more this year.
The third edition of this meeting focuses on local winemaking and brings together more than 30 professionals from the industry, who produce under the same directive: "respect for the environment."
Visitors will find an exhibition of natural, ecological, diverse and biodynamic products. If youare a wine fan and you are curious about the secrets that surround this exciting world, you have to visit Jesús Pobre!
The venue at Riurau Market has been purposely chosen to host this international Exhibition so that the visitor connects with the people who prepare the products they consume, without an intermediary.
A total of thirty-three wineries will participate in the Exhibition , fourteen are coming from The Region of Valencia and four from the Marina Alta area. Austria, Germany, Portugal and some other participants from the rest of Spain complete the list.
Taste the delicacies of local producers and expand your knowledge of the science of wine in the beautiful town of Jesus Pobre.