Weather Forecast
Latest regional measures from midnight 9th May until 24th May
For the full, and very lengthy explanations, please click this link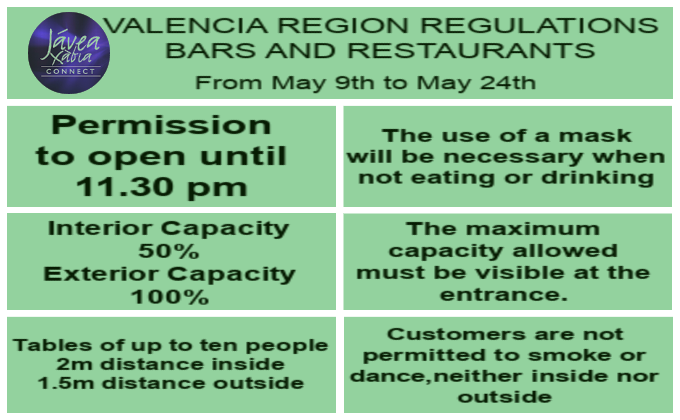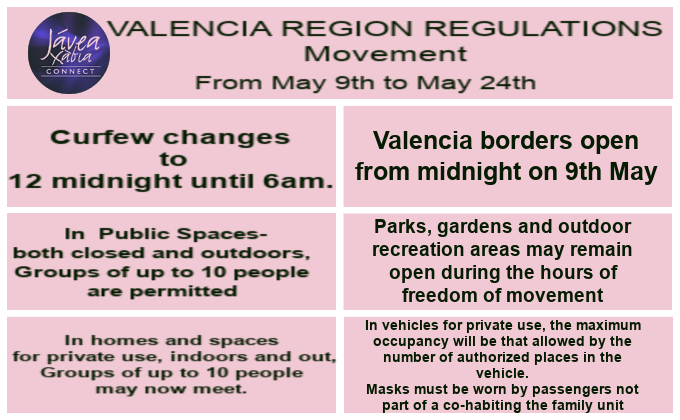 Spain is off the list of countries to which the UK will allow travel without mandatory quarantine
The British who travel Spain, as of May 17th will have to isolate for 10 days upon their return. The Government will review the list every three weeks
Despite being one of the favorite destinations of the British, Spain will remain on the "amber list" from May 17th. Boris Johnson has finally announced his traffic light list designed to revitalize the tourism industry.
Only 12 have entered the "green list, Greece, France, Spain and Italy are on an amber list requiring any holidaymakers to quarantine for ten days on their return and take two PCR tests.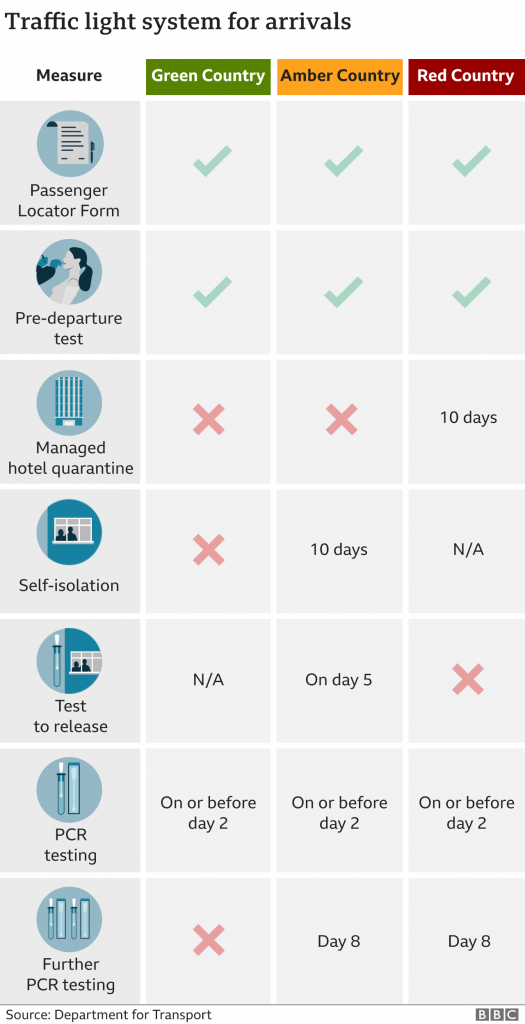 The European Parliament has given the green light to the 'EU COVID-19 Certificate' , a document that will allow free movement throughout Europe during the pandemic and will be limited to twelve months . Spain's objective is to implement this document by June .
Holders of the 'EU COVID-19 Certificate' should not be subject to additional travel restrictions, such as quarantine, self-isolation or testing, as explained by the European Parliament, so MEPs also claim that, to avoid discrimination against not vaccinated, the tests must be universal, accessible and free .
Spain has extended the ban on third country nationals entering UNTIL MAY 31ST.
This includes UK nationals.
Please note that the permitted reasons to leave the UK, are not the same as Spanish essential travel requirements to enter.
Check for your slot…
The Department Health now has information on the vaccination process against COVID-19 by age groups on their website.
Thus, from the website of the Ministry of Health, you can access the section on vaccination by age groups that will be updated weekly.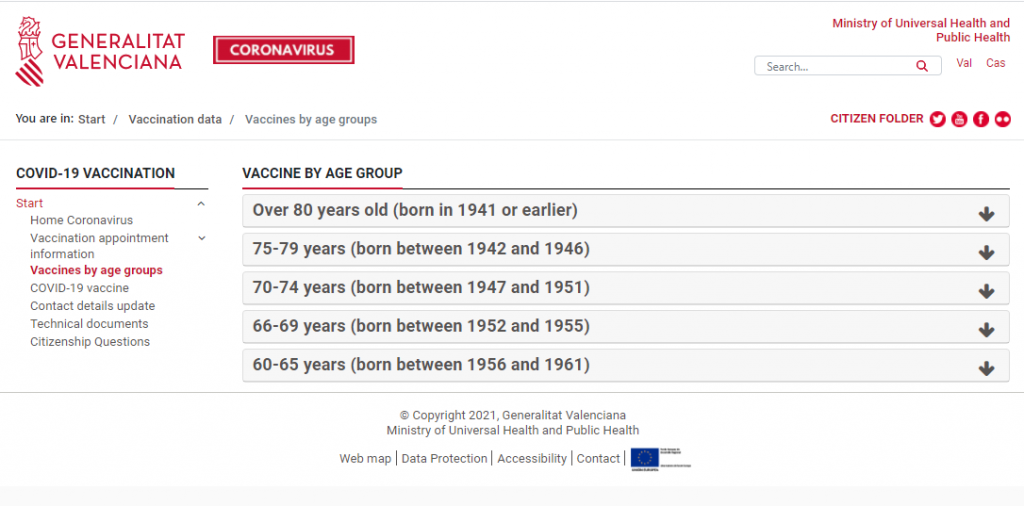 Restrictions until May 9th.
Full information on the end of the State of alarm expected on 8th May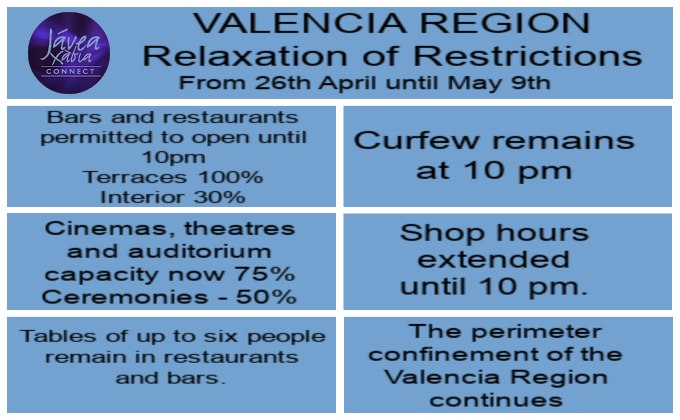 Events – Full Calendar HERE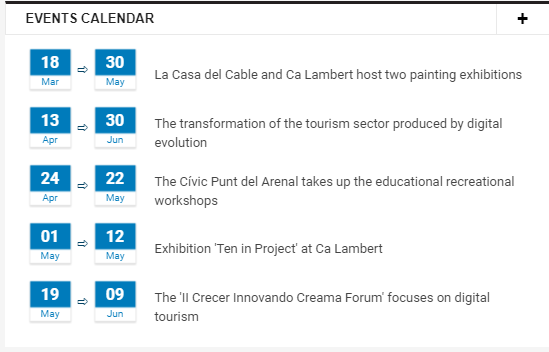 Events in Javea via Javea.comhttps://www.javea.com/en/agenda-de-eventos/
Friday 7th May
The GVA site reports that the fourteen-day rate for positive cases in Jávea has fallen to 5 positive cases in the past two weeks, compared with 14, seven days ago. Dénia's numbers have risen – 16 positive cases in the past two weeks, compared with 9, seven days ago.
Vaccination card- here is the link to download your certificate.
For those people who have had their vaccine and have no paperwork, you can get a hard copy of your vaccine record from the GVA site (link below). It states the number of doses, maker, vaccine lot number, date of vaccine and place where you had it done. You just need your SIP card number to access (you dont need a digital certificate)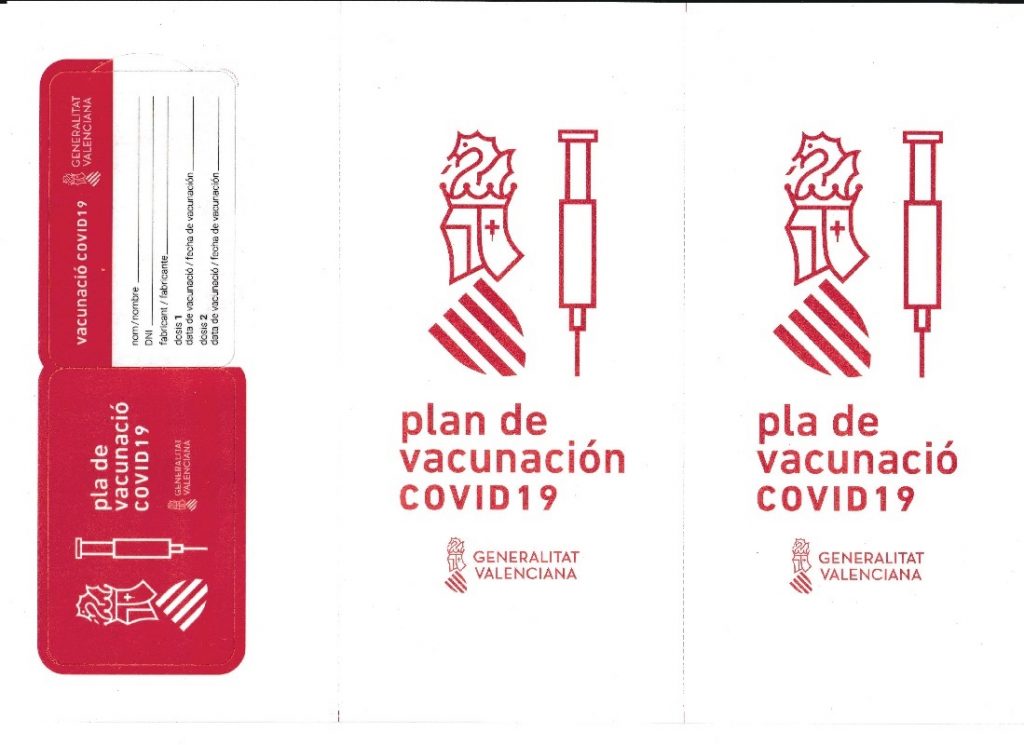 English version at Cine Jayan this week.
PREVIOUS NEWS
THE HEALTH AUTHORITY ASKS THAT THOSE PEOPLE OVER 75 NOT YET VACCINATED TO CONTACT THEIR LOCAL MEDICAL CENTRES.
The Dept of Health also reported that people between 60 and 65 years old, who missed for whatever reason their first AstraZeneca vaccine in one of the four mass vaccination areas offered by the Generalitat, will be called again in the weeks to come.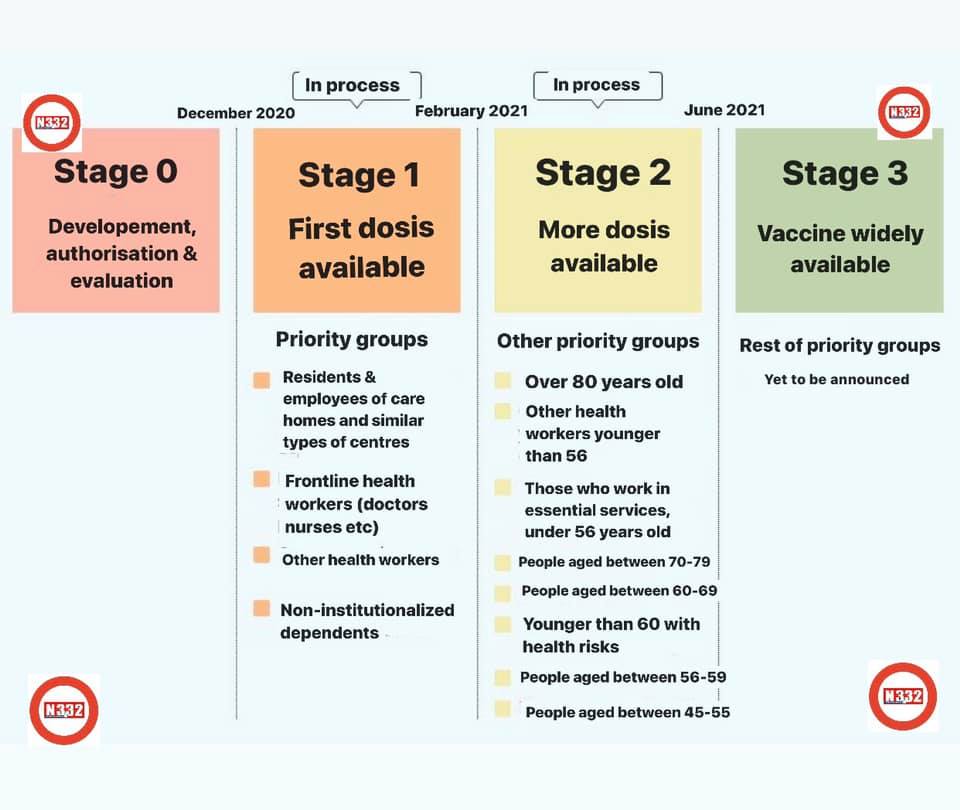 New Speed Limits from May 11th
At the end of last year, the DGT published a broad reform of the Traffic Law that aimed to improve the road safety on national highways. A series of changes that were approved shortly after, but are gradually now coming into effect.
Javea Annual Taxes
INTERESTING POINTS TO KEEP IN MIND.
To request an APPOINTMENT, use the following link: https://citaprevia.ajxabia.com/
You can contact by phone (966508861) or via e-mail ([email protected]) .
FIRST VOLUNTARY PAYMENT PERIOD 2021 OF PUBLIC LAW DEBTS (TAX ON MECHANICAL TRACTION VEHICLES, VEHICLE ENTRY RATE, URBAN SOLID WASTE MANAGEMENT RATE) from March 15, 2021 to June 14, 2021 will be charged to the domiciled accounts. on 04/15/2021. (BOE 33 OF 02/18/2021)
SECOND VOLUNTARY PAYMENT PERIOD 2021 OF PUBLIC LAW DEBTS (URBAN AND RUSTIC REAL ESTATE TAX, AND ECONOMIC ACTIVITIES TAX): from August 6, 2021 to November 19, 2021,
Get A DUPLICATE of your paid bill on the related links .
In order to attend to your request for a PERSONALIZED PAYMENT PLAN, you must provide us (as of November) the following information: [email protected]–
Name and surname:- NIF or NIE:- Tax residence:- Landline:- Mobile phone:- Email:- Plan class:
IBAN or CCC: Only in the case of wanting to direct the payment of the Plan must indicate the account number. It is only possible at Banco de Sabadell SA and BANKIA SA (the other Depository Institutions have not joined).
SAVE UP TO 4% with the Personalized Payment Plan, IF YOU ADD PAYMENT UNTIL 05/01/2021. Calculate it yourself with the SIMULATOR (automatic or customized).
TELEPHONE EXTENSIONS OF THE COLLECTION SERVICE: 3030, 3022, 3021, 3031, 3018 AND 3017
UNTIL 9TH MAY
THE HOSPITALITY INDUSTRY:-
Terraces will be open to 100% capacity.
Interiors will be permitted to open at 33% capacity
6 people per table
Closing time remains at 6pm
GYMS, SPORTS CENTRES, SWIMMING POOLS AND INDOOR SPORTS FACILITIES:
Will be permitted to open to a third of their capacity, maintaining distance and all security measures.
EDUCATIONAL LEISURE ACTIVITIES, YOUTH CENTRES AND TOY LIBRARIES
Will be allowed to open in groups of ten and one third of their capacity.
WEDDING CEREMONIES, BAPTISMS AND FUNERALS
Increased to a third capacity and to a maximum of twenty people outdoors and fifteen people indoors.
CURFEW
Unchanged. Between 10 p.m. and 6 a.m. you will not be able to be out of your homes, at least until April 12th.
SOCIAL GATHERINGS
Six people are permitted to meet in public places.
Two individual groups of people that live together can meet at homes.
The Valencian Community maintains some of the restrictions that have been in force since February 26th. Although several measures have been modified by the improvement of the data in the Valencian territory, the Generalitat has decided to extend certain restrictions to avoid spikes in infections and hospitalisations.
BORDER CLOSURE
The perimeter closure of the Valencian Community is maintained. It is one of the restrictions that the Consell has fought the most, so the inhabitants of the Valencian Community will not be able to leave or enter in the coming weeks. (Unless covered by the original exceptions )
La Marina Ondara Timetable
Our main brands will open their doors at 10 a.m., except for Carrefour at 9 a.m., closing commercial activity at 6 p.m., except for essential activities.
Opening of the hotel business: outdoor terraces, with a capacity of 100% and inside the premises with a capacity of 30%, only 4 people per table and until 6:00 p.m. Carrefour closes at 9:30 p.m., establishing the closing time of the entire centre at 9:30 p.m.

Check all schedules here .
Our news feature is kindly sponsored by…