HELP NEEDED AT THE FIRE STATION –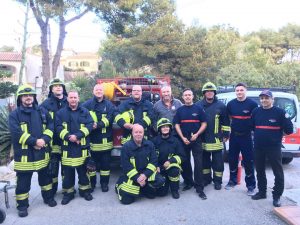 The ISVH Voluntarios Balcon Al Mar are looking for a GROUND CREW member to assist the current position holder and to cover during his upcoming time away from Javea.
The Ground Crew member will support the current crew of just under 20 volunteers.
Main duties will revolve around Wednesday morning maintenance sessions and alternate Wednesday evening training sessions.
Station maintenance and fire ground support.
Volunteers will need to hold a full driving licence.
Candidates will be need to be permanently based in the Javea area as the work required is on a regular basis.
This is an opportunity to support the community and help protect the local environment.
This position would ideally suit and active retired person.