The prosecutor has asked for 10 years in prison for the rose vendor accused of raping a young woman in Moraira last year. 
Reported by TeuladaMoriara.es
In May 2017, La Guardia Civil Moraira arrested a man of Pakistani origin (33 years), as alleged perpetrator of at least two crimes of sexual assault on two women, and one charge of robbery with violence.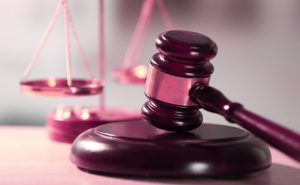 Next Monday, March 12, the Provincial Court of Alicante, will judge the accused of raping a young woman, who he had met in a Moraira pub. The defendant and victim were said to talk for a while in the bar until the woman decided to go home. He offered to accompany her, but she refused. The prosecutor maintains that the defendant followed the young woman, threw her to the ground by surprise and raped her. The prosecutor has asked for a 10-year prison sentence for the crime of sexual assault.
Previously………
The offence occurred at 4 am on April 28, when a 63-year-old local German woman, was going home after having visited various bars in Moraira.
The woman, who was walking alone, was approached by a man, who grabbed her tightly from behind and hit her violently on the head, throwing her behind some bushes in a residential street.
The woman lost consciousness for a few moments and during that time that the attacker snatched her bag, containing 35 euros. Immediately afterwards, he began to remove her clothes and tried to rape her, with such force that caused several injuries. Fortunately, the victim regained consciousness and defended herself against her attacker, scratching his face but managing to get away and finally escape. 
The woman immediately reported these facts, providing a detailed physical description of the attacker, pointing out that she suspected him to be a local rose vendor. she had seen earlier that night.
Thanks to the information provided by the victim, Moraira Guardia Civil agents began an operation to search for the man and apprehended him a day later.