10th Anniversary celebrations
Todos Juntos Jávea is celebrating with dinner, live music, auctions and more. This is their first event this year they would love it if you could join them!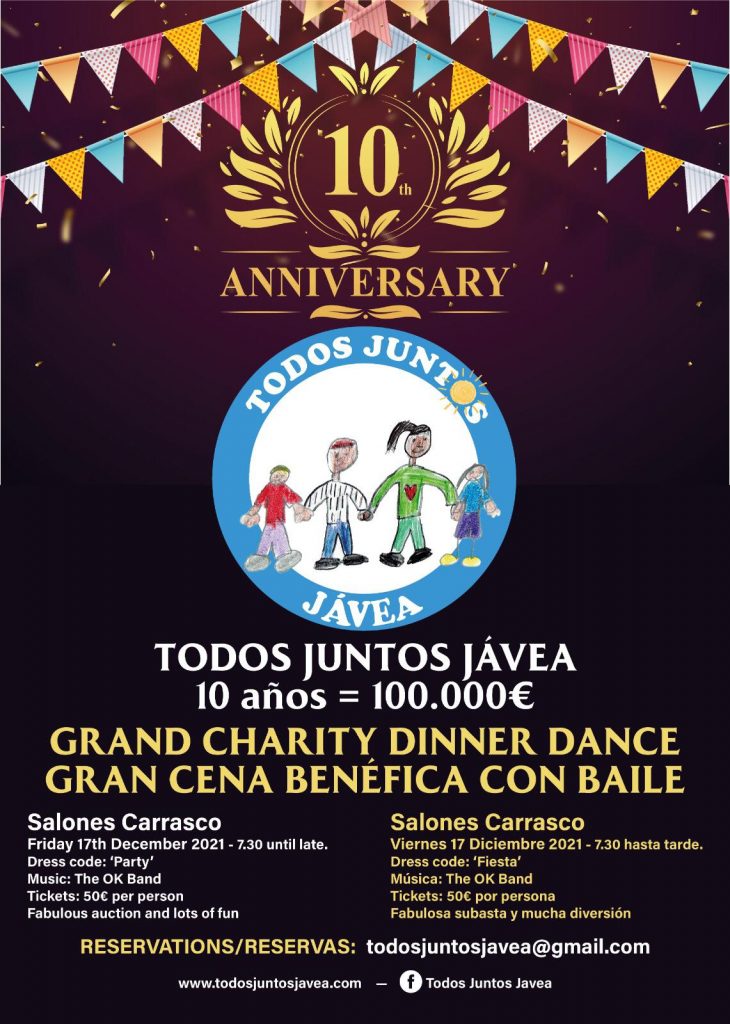 For those of you who do not realise the work done by this local charity, read on and please support them in any way you can.
Their aim is simple……
" We as residents of Jávea share a desire to give something back to this beautiful town and its community. By coming together we can make the lives of Jávea's most vulnerable families just a little bit easier."
"We work together with Social Services and local schools to address some of the unmet needs of our local population. Perhaps it's a family that needs temporary help with the bills or items for their children's schooling (reading glasses, sports equipment, etc). We also help the elderly many of whom feel lonely and isolated. We often need the help of translators."
Fund Raising
"Our volunteers share their time organising and attending fundraising events throughout the year. If you would like to help or have any fundraising ideas, we would love to hear from you!"
To find our more, please visit the Todos Juntos Website
​
​