The fire that started this Friday afternoon in an Ecopark in Benissa seriously threatened an adjacent pine forest and is very close to the Akira dog shelter.
The firemen were there extremely rapidly with a heavy rural pump, but due to the complication situation. so near a wooded area, it was necessary to call in support from a forest fire-fighters unit , as well as back up with vehicles from Denia regional park.
As the fire progressed, the help of the aerial team became necessary. At first the helicopter Alfa 3 arrived, followed by three more that had to be deployed, adding up to all the all of the Alicante Consortium.
Concerns were high about the close proximity of the animal shelter, Akira. With night time looming a ground patrol was based there to watch and protect the area and the animals, since evacuation of the 60 dogs had been ruled out due to the difficulty involved.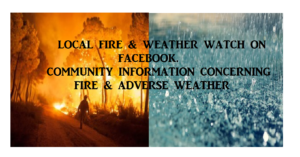 After 20:00 hours, the four aerial vehicles were removed due to the impossibility of working in the dark, but during the night several ground brigades remained working. The fire, as indicated by the Consortium sources, is being difficult because of the sparks that have been spreading flames to various points. 
In general, the fires in the ecoparcs are usually long and difficult to extinguish due to the circumstances in which vegetable and garbage remains burn, having been collected in dense piles, several meters high.
AT 10.PM, just prior to publishing this article, Jo Pugh OF LFWW told us:- 
"Latest from Akira – I've just been there and talked to the police. They said that the fire is under control (thankfully).They barricaded the fire so it wouldn't spread, but no one is allowed in or out. The firefighters are now trying to tame the last fire and put it out asap. They have told me as well that the dogs are okay, and there are two firefighters with them, just in case, but that its going to be all alright. Thank you for the staff as well that are with the dogs and probably need to stay there all night."
And from Greg at Akira…
"We now have two fire engines here solely for the protection of the dogs and shelter!
the fire officers in charge are happy that the dogs are safe, they have wet sheets and blankets protecting each cage. The dogs at the moment are in no danger of being evacuated so rest assured they are in safe hands at the moment!
We'll be here all night and I will post/call if the situation changes. thanks for everyone's concerned messages and calls!"
Photos and video from Facebook groups: Local Weather and Fire-watch and Javea/Moraira . Jim Jimney, Sherry Lee Hales, Joanne Edwards, Michael Nevin and Joyce Van de Burg
Choppers taking care of fire in the Teulada area

Gepostet von Jim Jimney am Freitag, 14. September 2018