Mercadona now playing their song in Harrowgate, UK 😉 
Spanish supermarket chain Mercadona has opened a permanent office in Harrowgate, in the United Kingdom, with the objective, they say, of "negotiating, managing and executing purchase operations with suppliers"
Mercadona's new British office is managing its fish purchases from the North Sea, the Tavernes Blanques, Spain-based retailer told the Spanish newspaper Expansión. Mercadona has 1,588 stores throughout Spain and had EUR 20.8 billion in revenue in 2015.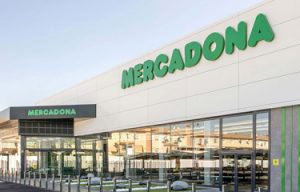 The office actually opened in November 2017, according to the newspaper, and is under the direction of Gavin Radcliffe. Previously, Mercadona sent buyers from Spain in order to inspect products or work out deals. 
The company spent more than EUR 17.5 million in seafood purchasing in 2017, with about 85 percent bought from Spanish suppliers, with the remaining 15 percent purchased abroad. The company said it has a network of 120 integrated suppliers and more than 700 total suppliers, and close to 20,000 local SMEs.
Story and photo from Seafoodsource