If you visited the beaches this summer, we hope you were careful in the water!
Not because it's harmful but there are plenty of organisms floating about around your blow up flamingo that you would never know about.
With every gulp or splash of water in your eye, there are tons of tiny ecosystems and this picture by David Littschwager shows what a single drop of ocean seawater is made up of.
A single droplet of seawater magnified 25 times…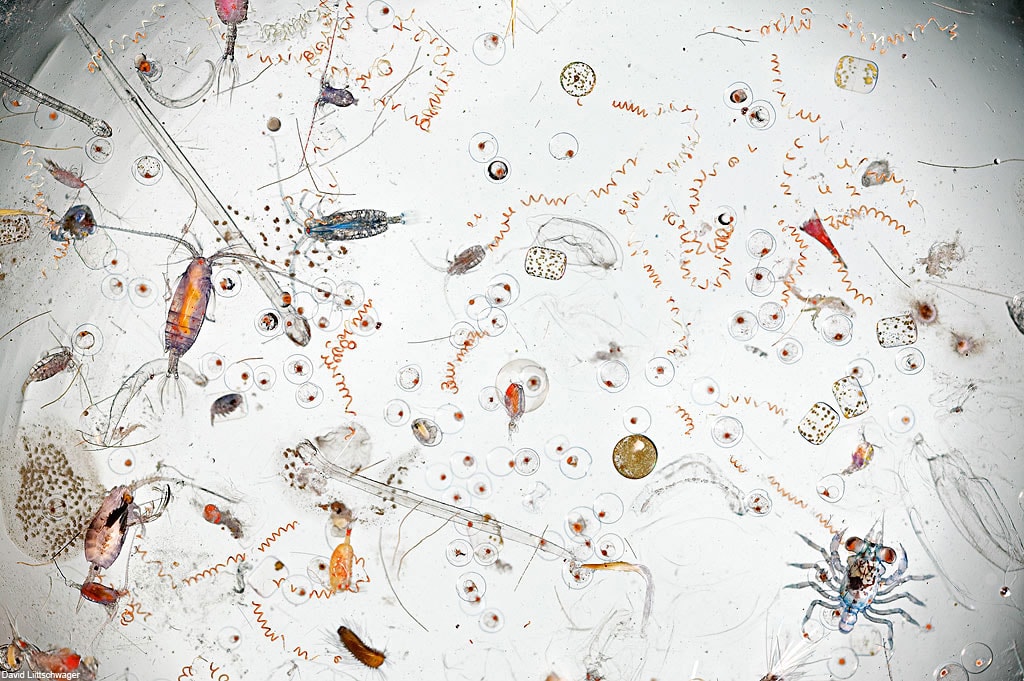 Quite a stew isn't it?
What's in it is typical of what you'll find in the ocean: from zooplankton to crab larva to worms, fish eggs, and bacteria, it's all there.. so keep those orifices closed!!
Source: canyouactually