Sweet History
The origin of the roscón, in fact, has nothing to do with the arrival of the Kings in Bethlehem to worship the child, but seems to be related to the Roman Saturnals. These were nothing more than parties dedicated to the god Saturn in order that the Roman people in general could celebrate the longest days that followed the winter solstice. For these celebrations, round cakes made with figs, dates and honey were made, which were shared equally between the commoners and slaves of the era.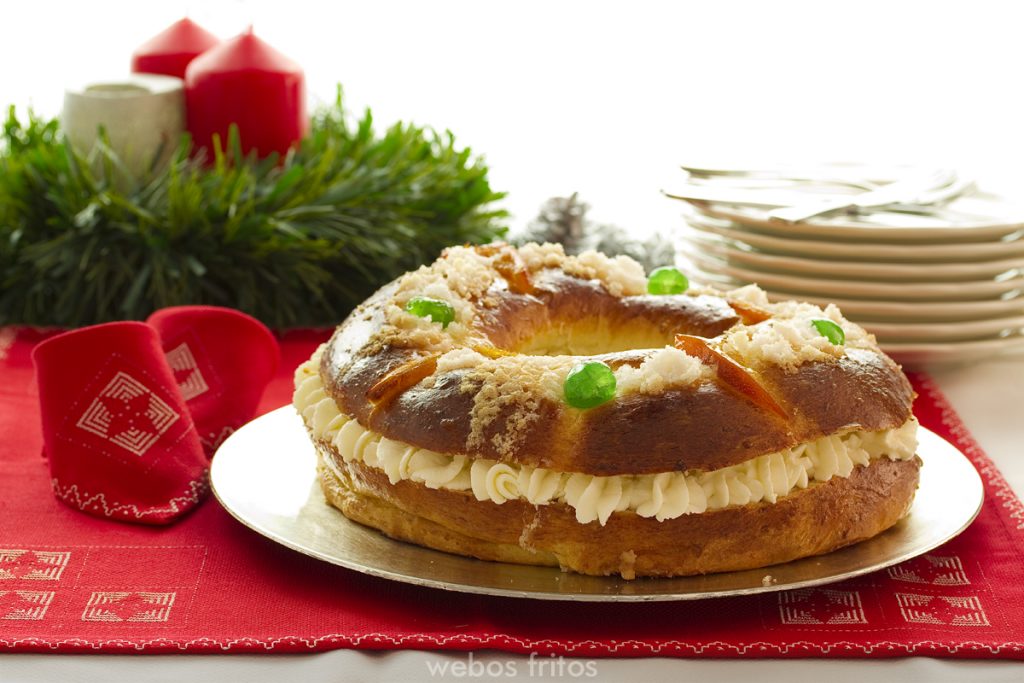 The cake that is made here in Spain has a design, more or less imitating a royal crown, covered with frosty fruits, which resemble the jewels of the crown. It also has a tiny "surprise" hidden inside, which can sometimes be quite luxurious and valuable, when made to order.
Tradition dictates that… whoever finds the treasure has to pay for the roscón.
The French King Louis XV was delighted with the roscón and filled it with coins inside as a surprise for the French and European aristocracy. This is how it eventually arrived in Spain, from the House of Bourbon. Soon the custom passed from the nobles to local cities and towns, firstly Madrid and Seville who were important bastions of this masterpiece of pastry.
Little by little, the entire country and also Latin America, became seduced by its unique flavour. It is customary in many of these countries to cover Roscón de Reyes with chocolate, in addition to decorating it with honey and desert fruits, such as dates or figs.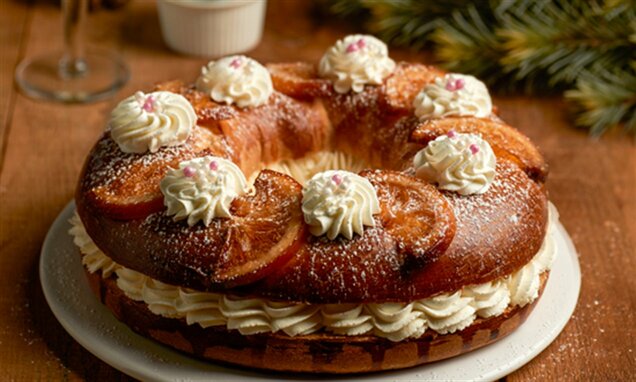 Currently, the traditional bean is being replaced by other surprise gifts. For hygienic reasons, these surprises are now wrapped in protective packaging. Originally, the surprise was porcelain or ceramic, but they are now made of heat-resistant plastic! It is believed that the surprise represents the infant Jesus, who had to be hidden and protected in the days after his birth. In some places two surprises are included: a bean and a figurine.
The type of surprise now is very variable: ornaments, children's dolls, miniatures, film characters or even made to the customer's order.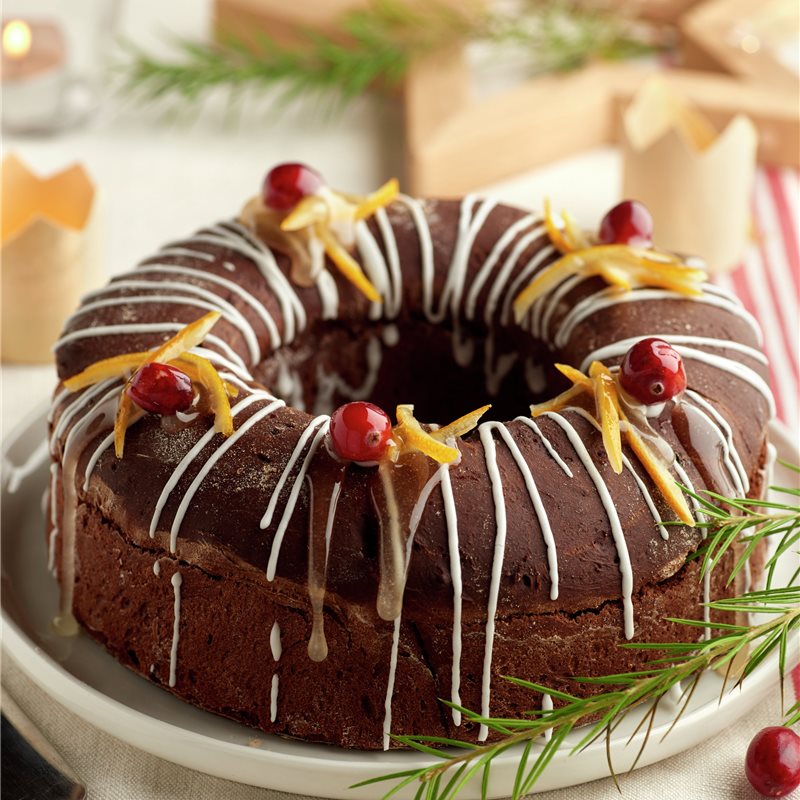 It is made with flour, yeast, milk, eggs, orange blossom water, margarine, sugar and salt, although other ingredients, such as anise or any flavoring, can be added to taste.
The decoration is another of its strengths as it gives it an impeccable aroma, a more attractive flavor and a colorful color. Natural orange with skin, lemon zest, candied fruits (cherries, squash …), icing sugar and rolled almonds are used for decoration and flavoring. They say that the candied fruit, red and green, are the symbols that represen the gems and emeralds that the Kings of the East wore in their robes.

The delicacy is currently the typical, traditional and irreplaceable sweet for these post- Christmas festivities in Spain and many other places.
In Portugal the cake is known as "Bolo de Rei", although it does not consist of the same ingredients.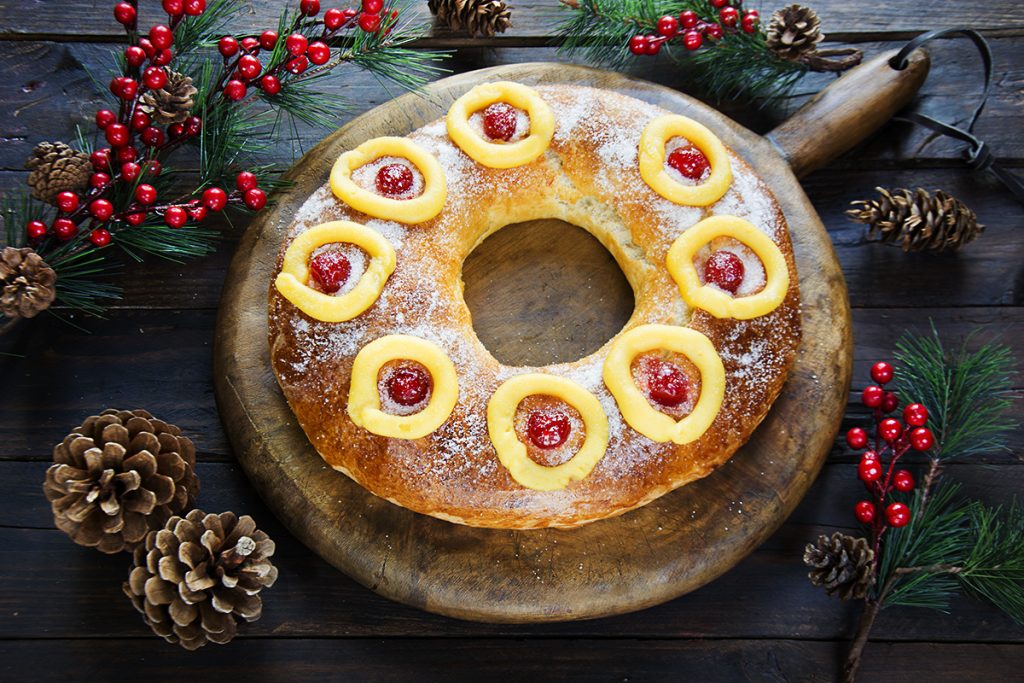 Cover Photo: Mercadona