Alicante purse-strings will soon be fixing the Portitxol road on the Cabo de La Nao. A rehabilitation project that includes other complementary actions in order to improve visibility and road safety in the area.
The work will cost a total of 317,018.84 euros and is expected to take three months. 
The specific stretch of road is the CV-742 that connects the CV-740 (from Teulada to Javea) with that of Cabo de La Nao between the intersection with C/La Salvia (at the height of El Saladar-Toscamar and the Javea International College), the El Portitxol road and Cabo de La Nao. In total, the work will cover 6.14 km.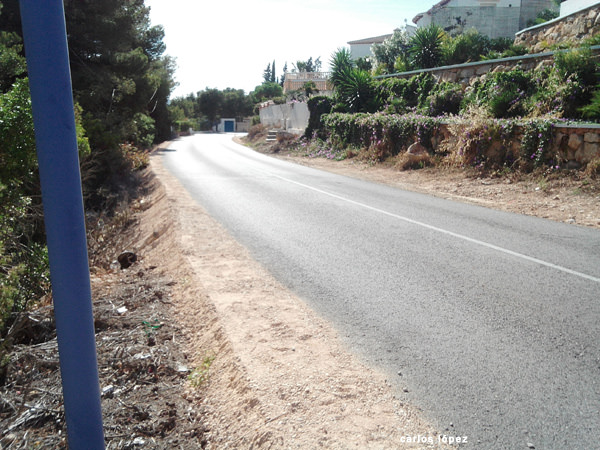 Naturally, jobs will affect road traffic. Therefore, and for greater fluidity and security, the closure of two sections of traffic (except for residents) is contemplated and alternative routes are proposed.Thus, during the first phase, traffic diversion is expected along the C/La Guardia and C/ Trencall and, in the case of the second phase, through Cap Negre and C/Enrique Granados. The intermediate zone will be open with intermittent traffic in both directions.
Cover Photo: Flanders Today.