Reported by BBC Essex yesterday, serial conman Norman Fowler, who went on the run and was arrested in Spain has admitted nine fraud charges.
Does anyone remember him???
Fowler was hiding out for a time in an apartment in Pedreguer  after going missing in 2014 , having been sentenced at Norwich Crown Court to nine months in jail for a £21,000 fraud.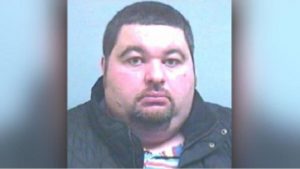 The 39-year-old, from Colchester, was later arrested by Spanish police in Alicante for unrelated gun licensing matters and brought back to the UK.
He will be sentenced in October at Chelmsford Crown Court.Fowler pleaded guilty to fraud by false representation on Thursday.
Essex Police said "a great deal of effort and commitment" had gone into tracing Fowler and bringing him back to the country to face justice.He has been detained at Brockfield House in Essex, a secure mental health facility.
Fowler had been extradited to Essex in October 2016 after a European Arrest Warrant had been made.Essex Police said he had been wanted for fraud involving at least nine victims.
He had advertised items, including high value watches, camera equipment, phones and laptops, which he did not possess on the online sites, police said.
He conned videographer Tom Tailford out of £21,000 worth of camera equipment which he was supposed to have taken on loan but never returned.
Fowler fled to Spain and lived under a false name and conned other victims, the court heard.
The authorities caught up with him when he was arrested by Spanish police in relation to gun licensing matters in April 2016.