Dusty skies are contunuing over parts of Spain, France, Switzerland, south Italy, Malta and islands in the western Mediterranean.
A new, very dense wave of dust will push into western Europe, and the central and eastern Mediterranean by early on Tuesday. Large amounts of dust expected as far northwest as the UK and Ireland.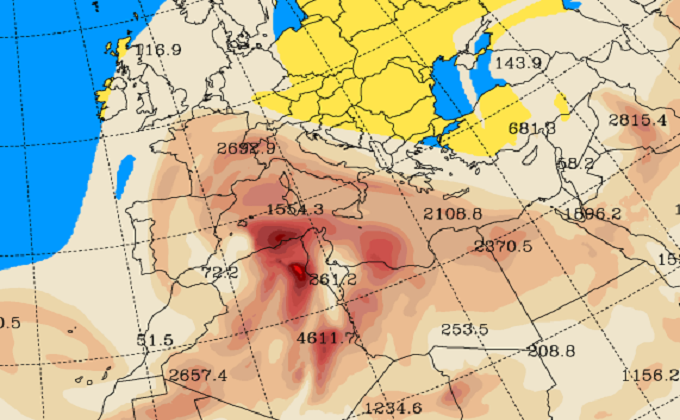 This dusty event is caused by a broad cutoff upper low over the Iberian peninsula and the western Mediterranean. This situation will persist for the next 2-3 days. By Wednesday a new deep trough advances from the Atlantic, pushing the cutoff low northeastwards into the northern Mediterranean.