The 7th Edition of the Motor Club Bernia rally returns on Saturday 6th April, and the Coll de Rates is out of the equation this year. Starting from Jalon, the rally will only follow two routes this year, from Jalon towards Pinos, and from Lliber towards Gata de Gorgos.
Clearly, roads will be closed during the rally, and parking is limited due to the road widths. If you wish to spectate, arrive at least half an hour before the roads close and prepare for a long walk! Parking areas cannot be specified – but the die-hard spectators normally bring a picnic. For the Bernia section, there is plenty of parking near the Sierra Bernia walk at the top of the mountain.
Warning! When the roads reopen between stages, they are ONLY OPEN FOR 24 minutes! Visit the website www.mcbernia.es for further information.
Please take extra care when spectating this rally, you will be extremely close to the action. Do not sit on bends in direct line of cars!
You'll notice that the driver in this photograph isn't even wearing a crash helmet!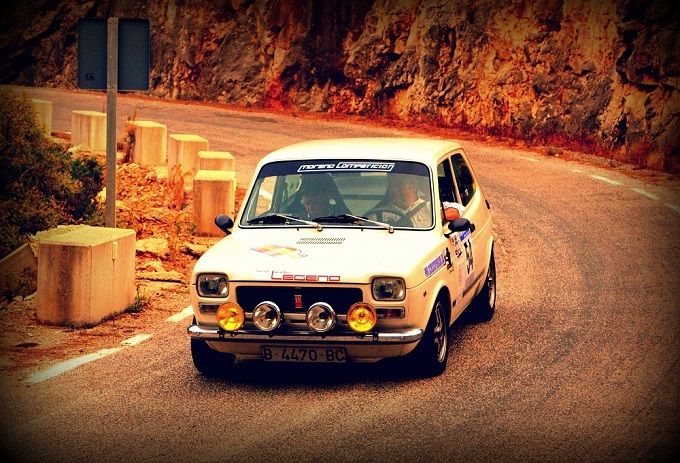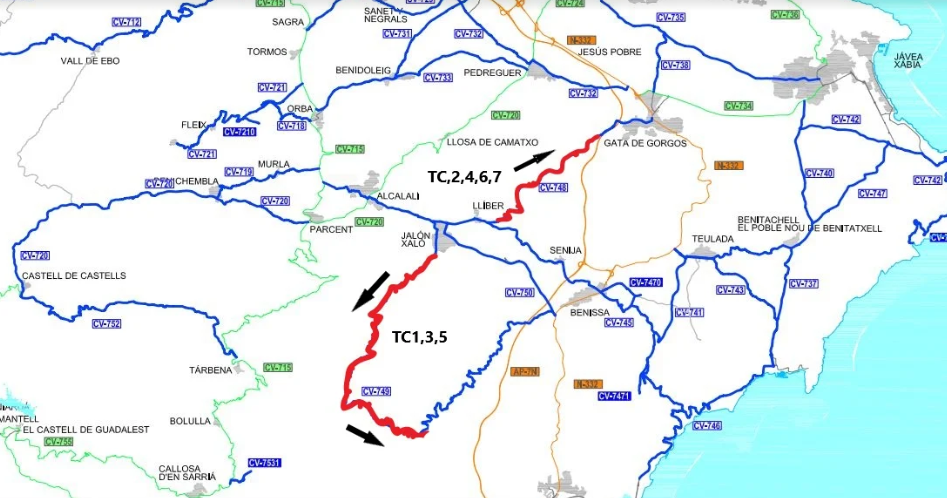 Map and timings courtesy of MCBernia.
| | | | |
| --- | --- | --- | --- |
| SECTION | RALLY DEPARTS JALON | ROAD CLOSES | ROAD REOPENS |
| TC1 – JALON TO PINOS | 12:40 | 11:40 | 14:00 |
| TC2 – LLIBER TO GATA | 13:30 | 12:30 | 14:50 |
| TC3 – JALON TO PINOS | 15:25 | 14:25 | 16:35 |
| TC4 – LLIBER TO GATA | 16:15 | 15:15 | 17:25 |
| TC5 – JALON TO PINOS | 18:00 | 17:00 | 19:15 |
| TC6 – LLIBER TO GATA | 18:50 | 17:50 | ROAD REMAINS CLOSED FOR NEXT STAGE |
| TC6 – LLIBER TO GATA | 20:00 | 17:50 | 21:10 |