The sale of plates, cutlery, straws, swabs and polystyrene food containers, among other single-use plastics, will be prohibited in the whole of the European Union as of this Saturday, July 3rd.
Where Spain in concerned, the Government has ensured that the ban will also be "effective" from this date , despite the fact that the European directive that regulates it has not yet been written into the national legal system.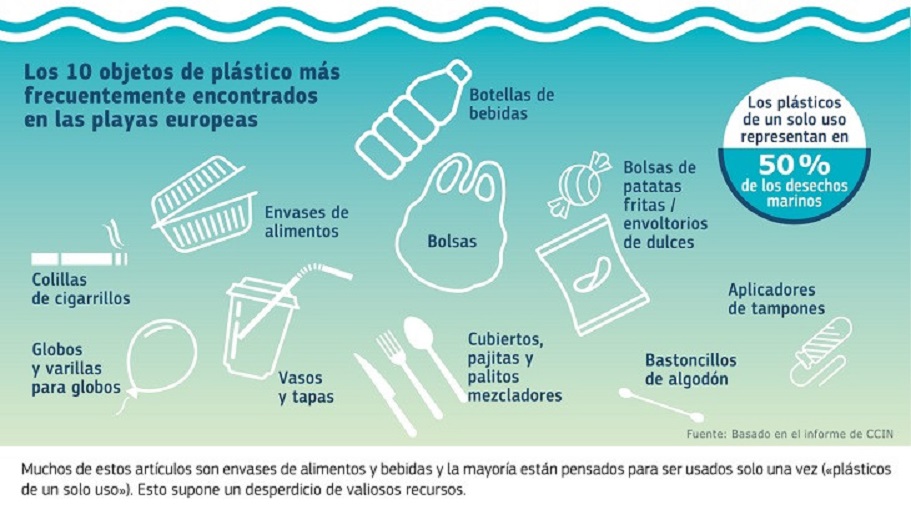 Just a month ago, on May 31, Brussels asked the 27 members to agree the ban on single-use plastics and urged countries to ensure that "the new rules are applied correctly and uniformly" en bloc.
Specifically, the Directive of June 5th, 2019 on reducing the impact of certain plastic products on the environment, established that from July 3rd, 2021, the sale is prohibited of any product made with oxodegradable plastic, with micro-spheres of less than 5 millimetres, cotton buds, plastic cutlery, plates, straws, stirring sticks for drinks, balloon sticks, expanded polystyrene containers and glasses made of the same materials.
FULL STORY IN SPANISH HERE