The theatre is an American-style car cinema with a double session of premieres and a simple bar with a terrace for refreshments. Located on the beach of Les Marines, in Partida Devesses nº27 in Dénia, it opened its doors in June 1979, thus being the oldest drive-in movie theatre in Spain.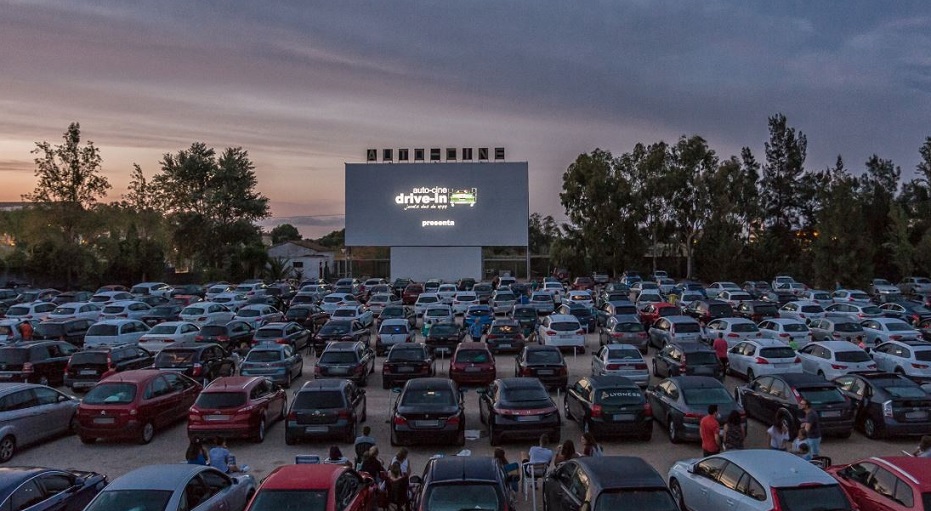 Its founder, and current owner, Carles Miralles, was previously linked to the world of cinema from a young age -behind the cameras as an executive producer, before starting his career in Dénia, His story can be read in a 40th anniversary Interview with Valencia Plaza.
Carles declares that cinemas are still very necessary. At the end of the 1970s he acquired a land of 12,000 square metres in Dénia which he tranformed into a summer cinema that could continue with shows until November – and maybe even longer. A haven for cinephiles that had pioneering speakers for its time in Spain, a large 200 m2 white screen and a projector 105 metres away from the screen.
Over time, Drive In Dénia has survived all kinds of difficulties, such as the decline of other drive-ins that have disappeared in the area, (there used to be one in Javea, which is now the site of The Secure Storage company) . Also, the transition from 35mm rolls to digital systems, the arrival of the digital age with online platforms such as Netflix, or piracy itself. But this theatre has survived all the aforementioned and is this space is extending even more with thousands of people still going every year.
At present, the sound in the parking area comes through FM radio and there are no speakers, since you can tune in to the movie on the car radio, although there are speakers in the terrace area.
Carlos Miralles decided to open Drive In in Dénia with three points as a maximum: an idea, to enjoy the cinema; a concept, the best movies from your car; and value for money. The cinema is not expensive.
Carles had many adventures before opening the doors! How to explain to the technicians, in 1979, what a Drive-in theatre is? With any luck, they would have been seen in American movies!. Obtain permits, build a 200m2 screen that could withstand the strong east wind, trips to Valencia to buy cans of soda for the English-style bus-bar!
And the chiringuito, pioneer of hamburgers and fries, with an extensive menu of sandwiches where local products such as figatells, sausages or sobrasada are specialities.
By the way, there is another benchmark of drive-ins very close to Valencia capital, and it is the mythical Star Drive in Pinedo located on Avenida Carrera del Riu No. 407 in Pinedo, which opened its doors in 1981 and still continues to offer cinema in double sessions.
The theatre shows English version movies once per week on Thursdays, and here is also a Sunday market held there, starting from 5th November 2023. Keep an eye out for them both on the Javea Connect website events calendar.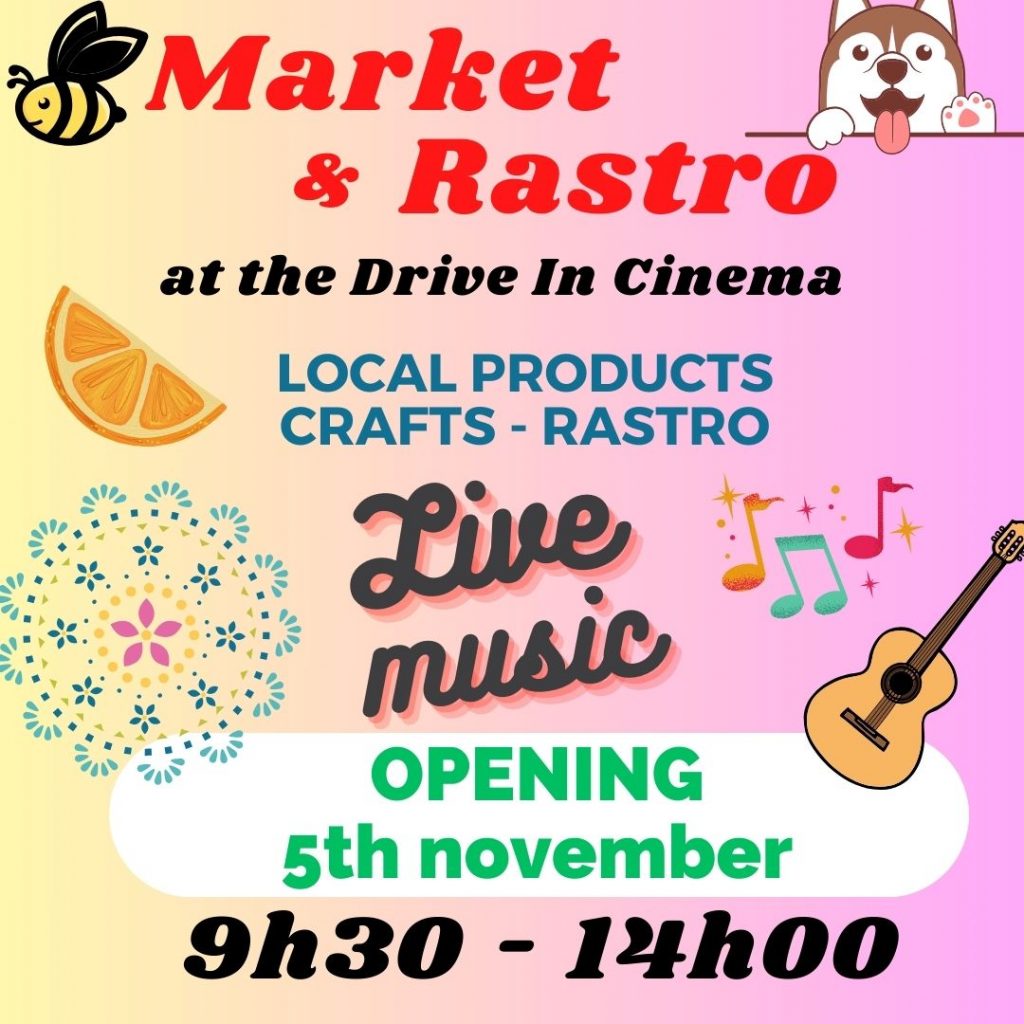 You can read more on the venue's official Facebook page .