Castell de Forna
A 15th century palace nestled in a hidden village. Ponder the medieval graffiti then wander into the village for a coffee''
Forna (near Pego) is a hidden village of only 88 inhabitants, located between La Safor and La Marina Alta. Nestled in the foothills of Sierra de Almirall it has been described as an unbeatable location.
The skyline of the village is dominated by a fortified palace, the Castle-Palace of Forna. A 15th century palace boasting original height towers and wall canvases.
The best kept secret however resides inside the castle-palace. Medieval graffiti scatter the internal palace walls. Filled with decorative, architectural and constructive motifs.
Visitors can enjoy a guided tour and discover the magnificent palace along with its medieval graffiti.
Open all year round.
The local village will offer bars and cafes.
Pricing Range: Guided tour €3.00pp or Non-Guided €2.00pp
Target Age Range: Older children and adults
Address: Calle Sector Dos , L'Atzúbia Map Here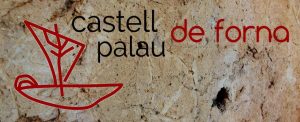 Further information here