Woody's – Pretty Healthy Kitchen
Woody's – Pretty Healthy Kitchen
HOW DID WOODY'S START?
It all started as a dream: three world travellers whose paths crossed in Spain, became a family and began this little project called WOODY'S.
Federico and Francisco Diez de los Rios, brothers from Argentina and Francesca Formica from Italy, entrepreneurs and lovers of gastronomy. That's us - frustrated by the inability to find food that was healthy and delicious but also quick and affordable, we decided to set out on a journey to create it ourselves. The preparation took a while and involved hand-selecting products from locals and travelling the world in search of culinary and design inspiration.
Our diverse background and experiences, which range from cooking in the kitchen of a Michelin star restaurant, to working as  waiters and baristas in different places throughout  the world, helped shape the project.
The result is a concept that makes healthy living affordable, convenient and incredibly delicious.
TRAVELLING FOOD
For us travelling has not only brought us together, but it has given us a greater understanding of the world, the cultures, the community and the people within it.
From Italy to Australia, Argentina to Philippines, no matter where we went, food was the UNIVERSAL LANGUAGE that brought people together.
Some of our most amazing memories were spent with old friends and new sharing, feasting, tasting and trying everything the local cousin had to offer.
OUR MENU
Our menu is a celebration of those treasured memories from our little places of paradise. We wanted to recreate those incredible flavours, taste and experiences with our own twist, using authentic, fresh and high quality ingredients.
We want everyone to be able to join us on our journey so we designed the menu to cater for all dietary requirements.
'EAT CONSCIOUSLY - LIVE CONSCIOUSLY
We focus on the HAPPY as well as the HEALTHY, so every food option is bursting with carefully curated micro-nutritional benefits.
And what is a HAPPY and HEALTHY HUMAN without a HAPPY and HEALTHY WORLD? From our biodegradable packaging to our waste management and our locally, responsibly sourced ingredients - WE WANT TO LEAVE THIS WORLD BETTER THAN THE WAY WE FOUND IT.
YOUR HOME AWAY FROM HOME
WOODY'S is designed to offer the Javea community and tourists a feel good place, a peaceful, wellness-focused environment in a fast-paced world.
We love cooking for other people and people feeling like home.
Our main goal is to have a place where people can connect and be who they want to be in comfort and of course with great food!
Our family is dedicated to make sure each and every customers has an enjoyable experience.
You can find us on the corner, where Avenida Arenal meets Avenida Paris.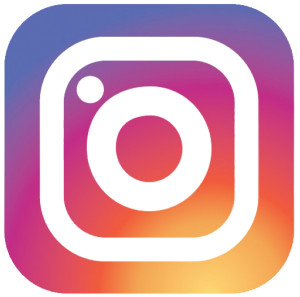 https://www.instagram.com/woodys.es/
Avinguda de Paris, Platja de l'Arenal, Spain

,

Xàbia
Returning user? Please log in or register in this submission form.
Add Review to "Woody's - Pretty Healthy Kitchen"