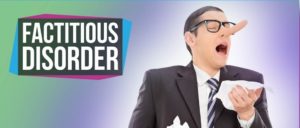 Four members of the same British family have been convicted by a court in Liverpool for filing a fake food poisoning claim over their vacation in Benidorm, in July 2015. All four said they were ill after eating the hotel food.
The claim was filed against the travel operator Jet2 Holidays, from whom they demanded around €50,000 in damages after allegedly getting sick during their all-inclusive stay at the Aqua Magic Rock Gardens Hotel.
The Liverpool High Court sentenced each one of them to three months in prison and fined them £750 (€842) for "concocting a fake claim for gastric illness to win compensation," said the operator Jet2 Holidays in a statement on its website. The tourists will also have to pay the travel operator's legal costs.
Jet 2 added that "For some time we have warned that making false claims could lead to serious consequences, and this ruling shows how serious they can be," 
Michael Jameson, Claire Weir, Janet Weir and Jane Weir stayed at Benidorm's Aqua Magic Rock Gardens in July 2015 and filed their claim when they returned to the UK, alleging that the hotel food had given them nausea, vomiting, diarrhea and stomach cramps.
But all four continued to post messages on social media sites, asserting that they were having  "the best holiday ever" and "enjoying every minute." There were hotel records of them ordering alcoholic, including beer, gin and vodka, even when were supposed to be suffering from gastric illness.
"We always held that it was a false claim because our food meets all safety standards,"said Pilar Lafuente, an official with the hotel chain Magic Costa Blanca, which operates the Benidorm hotel. Lafuente said that the family was only thinking about "the possibility of getting a free vacation and some extra money, a technique that the British courts are already acting against."
Systematic fraud
Hotels are ultimately responsible for the claims made against travel operators, and the Spanish hospitality industry believes it has been cheated out of millions of euros after thousands of similar complaints were filed by UK holidaymakers over the course of several years.
Spanish courts began investigating after several hotel groups filed police complaints. These hotels had hired private detectives who found that there was a network of touts sent out to hotels to persuade clients to file phony claims to take advantage of a legal loophole.
A couple of years ago, British law firms were promising clients up to €18,000 and a 98% success rate in claims for gastric illness caused by the hotel food. The lawyers kept 60% of the payout, and the remainder was enough to cover the client's entire holiday package costs.
In October 2017, the British government warned that it would crack down "on the holiday sickness claims culture."
"The upsurge in holiday sickness claims in this country – partly fueled by touts operating in European resorts – could be as high as 500% since 2013, according to travel industry estimates. This is not seen in other European countries, and has raised questions over the scale of bogus claims," said the UK Justice Ministry in a press release at the time.
Source: El Pais