Traditional Family Fun-Filled Pantomime
Music and laughs for all the family
All-star British cast
Professional dancers and live music
From the UK's top pantomime producers, directors, set and costume makers.
We're happy to announce that the magic of the great British Panto is brought to you by our wonderful sponsor @skyblueproperties2021
Family, friends, and a sprinkle of magic – that's what our Costa Blanca pantomime is all about!
ALADDIN stars Film & TV veteran FRAZER HINES (best known for his roles in DR.WHO and EMMERDALE) and PETER AMORY, EMMERDALE's notorious baddie 'Chris Tate'.
FRAZER HINES, as a Chinese Policeman does his hilarious best to keep ALADDIN'S nemesis ABANAZAR (played by PETER AMORY) on the straight and narrow!
FRAZER and PETER are joined by an ALL STAR CAST of top British actors together with our professional Spanish dancers and Written, Directed and Produced by two of the U.K's foremost Pantomime stalwarts, with over 400 productions between them.
Book your tickets HERE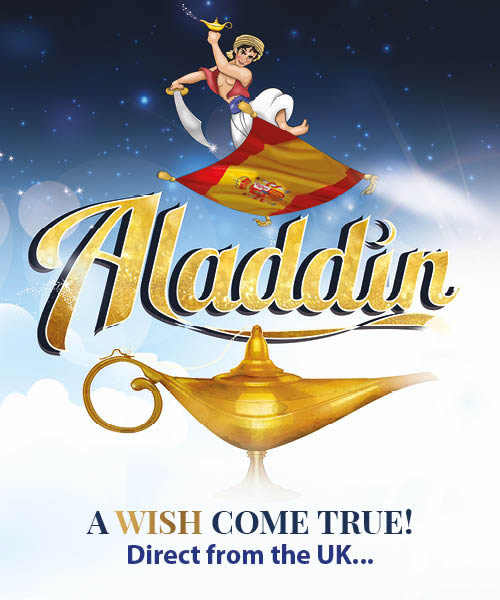 Sponsored by