I was speaking to someone from AKIRA today, who told me this sad story and thought that I must put this out to our readers, some of whom may just be able to help.
The G&T PUPS
"So today some kind people saw these puppies left in Benissa near some bins! They managed to fit them in their van and brought them to us. They are approx 8 weeks old and will be able to leave the shelter once they have had a vet check and their first vaccine.
The pups will be listed individually over the new few days but there are 17 including 9 males and 8 females in total. They are Mastin pups so will absolutely not be small puppies ( as you will see from comparing them to the adult hand on the van) and will grow into very large adult dogs."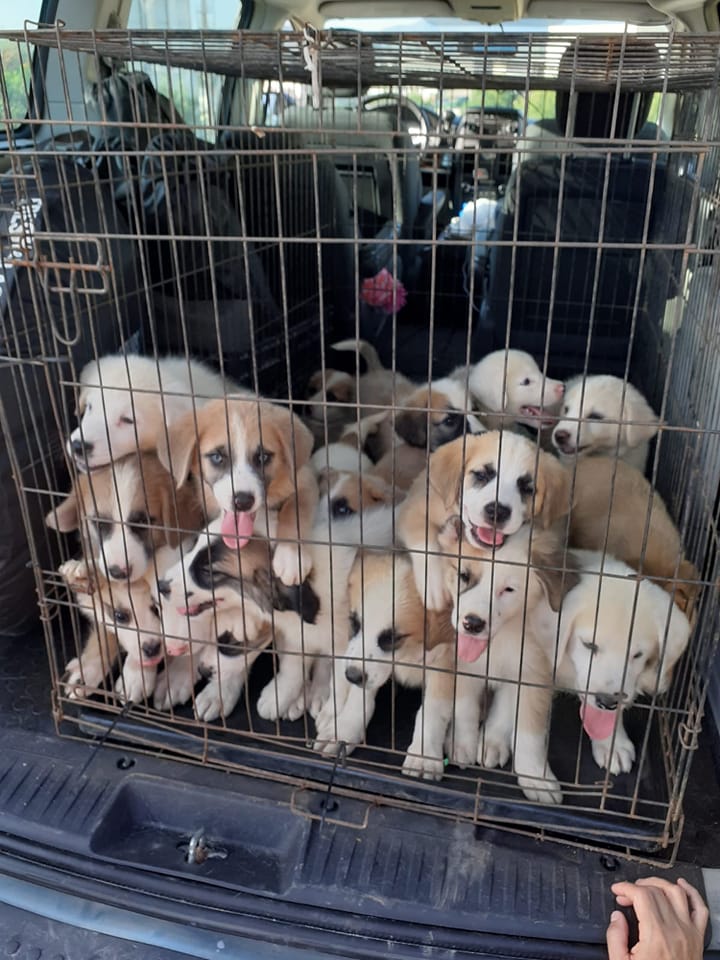 Please keep watching the Akira Facebook Page as full details will be up in due course with their photos, names and genders. We have named these puppies the G and T pups."
G Y T CACHORROS
Hoy algunas personas amables vieron estos cachorros abandonados en Benissa cerca de unos contenedores y los metieron en su furgoneta y nos los trajeron. Tienen aproximadamente 8 semanas de edad y podrán salir una vez que tengan una revisión veterinaria y su primera vacuna. Los listaré individualmente en los próximos días pero son 17 incluyendo 9 machos y 8 hembras en total. Son cachorros de mastin por lo que no serán en absoluto pequeños cachorros estos serán grandes perros adultos.
Por favor, siga observando la página como sus detalles será en su momento con sus fotos, nombres y géneros. Hemos llamado a estos cachorros la G y T cachorros.