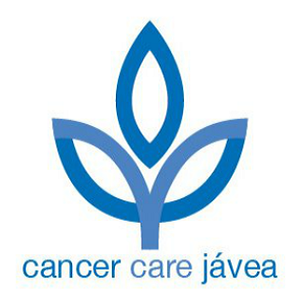 The Cancer Care Charity Centre was founded in 1998 by Irene Ellis MBE, in Javea Park.  For legislative and administrative purposes there are 2 registered charities.
​Companeros is the charity that includes both of our shops in Javea Park.  The current President is Carol Pluck.  The shops accept donations which are sold and all the proceeds are provided to Cancer Care Javea.  Alternatively, clients can provide their property for sale, by the shops, and the proceeds are returned to the client, less a 25% retention, which is donated to Cancer Care Javea.
Cancer Care Javea is the charity responsible for raising funds through planned events, accepting donations and organising the selection and distribution of funds to charitable causes.  100% of the monies raised through fund raising and donations go directly to Cancer Care Javea.   The current president is Lyn Buntrock.
Maggie Mackenzie is our Fundraiser; a position which has developed over the last few years and which has made a significant contribution towards the total funds donated by the charity.
CANCER CARE CHARITY SHOPS           ( Both shops are located in very close proximity)
We welcome all donations of Men's and Women' s clothes, books, bedding and small household items, Bric a Brac and small electrical items.
Should you wish to sell goods in either shop, you will need to become a "client". All we require is your NIE or Passport Number and for you to complete a registration form and agree the Terms and Conditions.
CHARITY SHOP 1  Open Monday – Saturday, 10 am – 1 pm
All items are accepted on the following conditions:
Goods are accepted, on the understanding that loss or damage to the goods is NOT the responsibility of the Cancer Charity Centre.

Maximum 10 items per week in the charity shop.

Items found to be dirty, torn or generally in poor condition will not be accepted.

All items are held for ONE month. If goods are unsold at the end of the that period and they are NOT RECLAIMED by the owner, they become the property of the charity centre and all money raised by their sale will be donated to the Charity.

ney for items sold will be held for three months from the date of sale and, if not claimed by the owner, the money will then be donated to the charity.

THE CANCER CARE BOUTIQUE    Open Monday to Saturday 10am - 2pm

Is a Charity Shop with a difference !    In the boutique we accept  donations of ladies clothes and accessories. But, If you wish to sell your items, we accept 5 items per client per week.  In the boutique we select the premium women's wear brands and designer labels to sell at great prices. ​Terms and Conditions as above.

The stock in both shops is always changing and there are always fabulous bargains to be had, so keep checking our rails regularly. Pay out to owners for goods sold is only between 10:00 & 12:30 on Wednesday and Thursday .

There will be a payment of 75% to customers and 25% donated to Cancer Care.

We look forward to seeing you.
Avenida Paris 8 Javea 03730

,

Xàbia