Agua4U Filter Systems
Supplying and Installing Quality Drinking Water Filtration Systems across the Costa Blanca North.
Clean, clear bottled quality drinking water direct from your existing water tap. Unique under sink system ECO250, with triple action filtration, eliminates chlorine odour and taste plus removes scale.
With a 30,000 litre capacity, our filter connects directly to your cold water supply and clean, clear, delicious tasting drinking water is delivered directly through your existing cold water tap. No drilling. No mess. No separate tap and NO MORE PLASTIC!
Complete water filter system delivered to your door and installed for only 124.95 euro. Replacement cartridges recommended at 12 months for only 49.95 euro.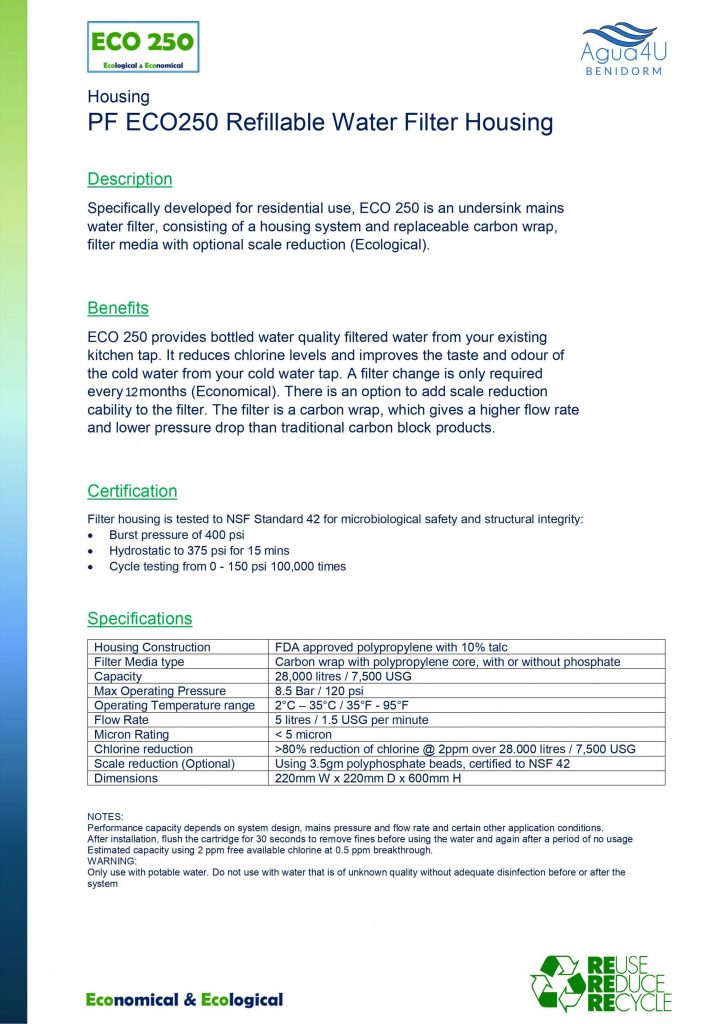 Returning user? Please log in or register in this submission form.
Add Review to "Agua4U Filter Systems"