Masymas has joined the Too Good To Go movement in one more step in its strategy to combat food waste and has implemented an app in its stores to give a second chance to their surpluses, which can then be purchased by the users of the application at a reduced price.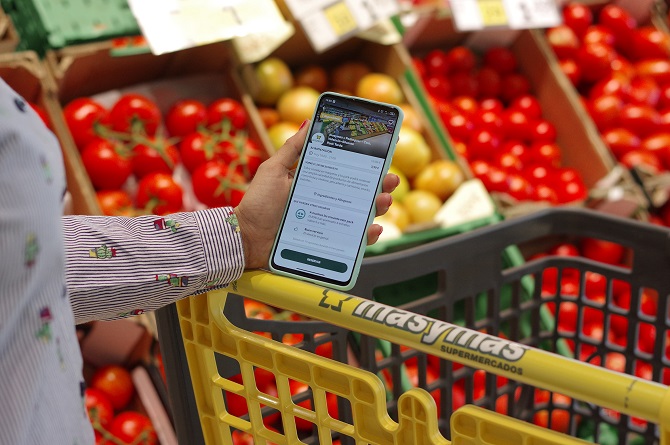 Surpluses, among which the supermarket includes products that are close to their expiration or preferential consumption date, are organised in so-called surprise packs. Then, you just have to download the Too Good To Go app -free and available for IOS and Android-, find the store in the app, save the desired number of packs and pay through the application. The only thing left to do is go to pick up the surprise pack at the place at the established time.
Food waste is a global problem estimated at more than 1,600 million tons of food that each year end up in the garbage around the world, which represents an economic impact of more than 895,000 million euros. Added to them are the serious environmental consequences, since up to 10% of global greenhouse gas emissions are produced by food waste.
Masymas Supermarkets, ( Head Office based in Pedreguer), is the third largest chain of supermarkets in Valencia and has 126 stores throughout the Valencian Community and Murcia.
Too Good To Go is present in 15 European countries and has more than 25 million users. It connects more than 52,000 establishments throughout Europe that have a daily surplus of food such as restaurants, supermarkets, bakeries, greengrocers, among others, with thousands of users who buy surprise packs with these last minute quality foods. 
In this way, it has already prevented more than 45 million food packs from ending up in basuras. This movement does not stop growing in Spain with more than 1.4 million users and more than 4,500 establishments throughout the country collaborating.